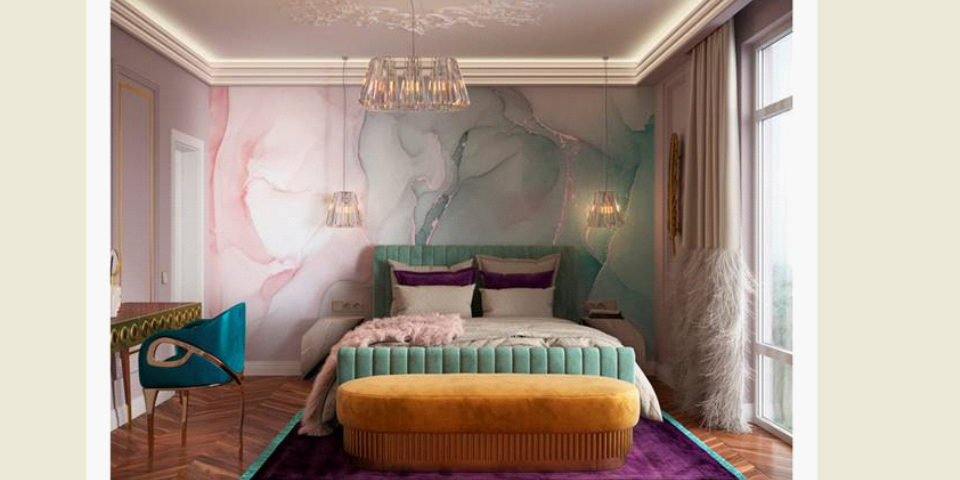 Russia-based studio Design, Decor, Repair (DDR) has provided stunning spaces executed with precision and care for interior designs.
The focal point of this dreamy bedroom is a fabulous accent wall featuring a beautiful soft pink and cool green and teal wallpaper with gold accents reminiscent of natural gemstone.
The rest of the room's walls are painted a calming lavender with gold accents for added glamour. Continuing the calming vibes, the bed is upholstered in a delicious mint green and the cream-colored curtains are finished with a wide whimsical feathered band.
Contrasting the rooms relaxing tones, DDR added splashes of jewel tones, livening the space and furthering the space's sense of glamour. A vibrant purple area rug, a golden oval bench and vanity with a stunning turquoise Chandra chair by KOKET complete the colour scheme.
With a lighted mirror frame, uplighting from beneath the ceiling moldings, luxurious night-side pendants and a stunning chandelier the room comes to life. And through the use of glass closet doors showcasing lit shelving, DDR completes this enchanting bedroom oasis.