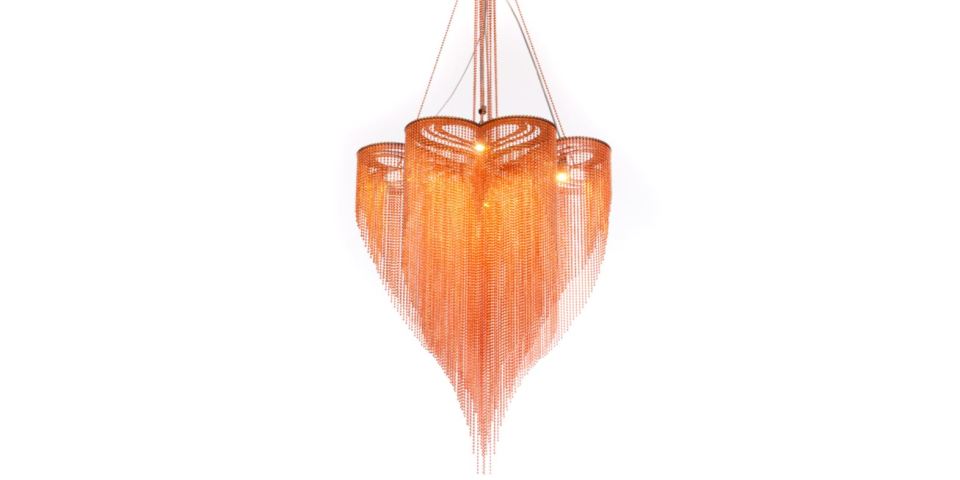 Designer lighting, chandeliers lamps and pendants designer willowlamp's new collection Secret Love Clover is set to win heart this February, the month of love
The new collection has focused intensively on the creation of smaller and more accessible pieces that are more readily accommodated in average living space.
Creative director and founder of willowlamp Adam Hoets has taken a more playful direction with one of these delightful pendant lamps – the flirtatiously titled Secret Love Clover.
The heart-shaped pendant pays homage to the charm and magic of the four-leaf clover. It was dreamed up – along with other lamps in the series – after Hoets and his fiancée found a number of the cheerful plants on a mountain run one morning.
Hoets revealed, "Simply extruding a curtain of chain in the shape of a clover was just not interesting enough. Normally, I like to conceptualise an idea fully in my head, but this time I decided to play around with 3D CAD wireframe drawings, repeating simple lines."
Secret Love Clover has a secret of its own
Seen from below and at an angle, where the straight chain is cut away, a heart pattern is revealed (the heart shape in the individual cloverleaf was tipped on its side and extruded slightly). The pendant is both elegant and voluptuous, with finishes available in silver, smoke, copper, brass, rust, white, red, black and a mixture of colours.