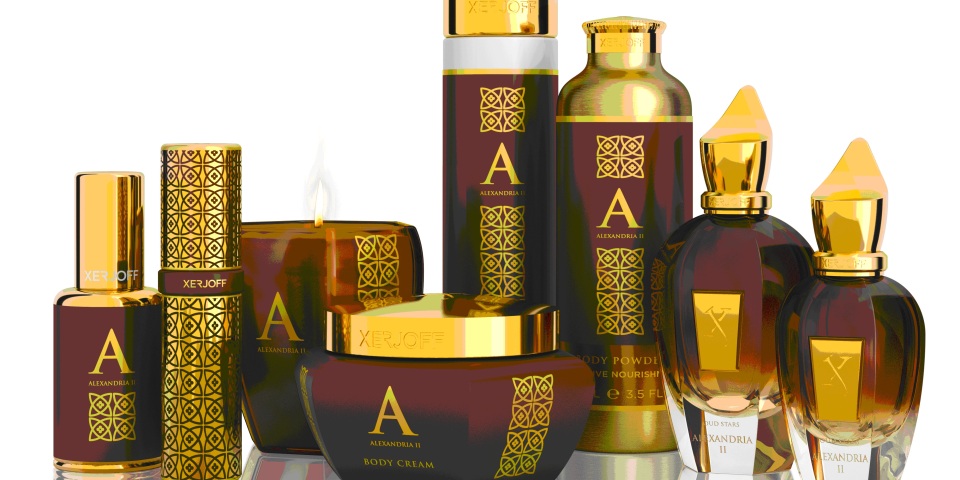 Xerjoff presents Alexandria II oud body collection, a new perfume and body collection from the Xerjoff 'Oud Star' collection
The perfume and body collection features top notes of lavender, palisander rosewood, cinnamon and vanilla, creating a divine and uplifting olfactory experience, balanced by rich, earthy tones of agarwood – also known as oud and sandalwood.
Alexandria II uses the highest possible quality of raw materials and the scent is encased within a striking 'hazel and golden finish' bottle.
The perfume, bath and body collection is inspired by the original 'Oud Star' collection. The perfumers created rich, couture smells that were perfect capsules the moment they were created.
Xerjoff was launched by Sergio Momo with the aim of blending the most luxurious materials to complement the most global lifestyles.
"Quality is never an accident: It is always the result of high intention, sincere effort, intelligent direction and skilful execution: it represents the wise choice of many alternatives," says Sergio Momo.
The Xerjoff collection is available at Selfridges, Harvey Nichols, Fortnum & Masons and Harrods.