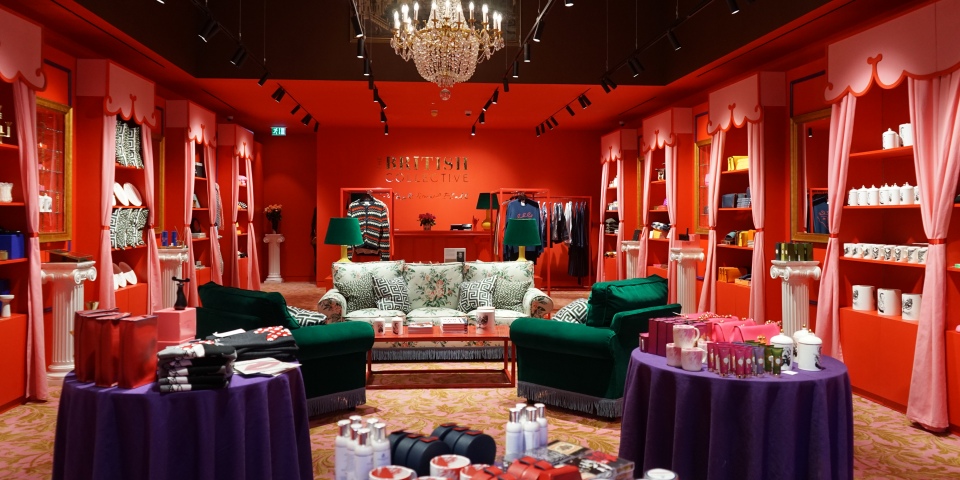 Bicester Village has recently expanded its space to bring more than 30 new boutiques
If you want a shopping experience that offers both style and comfort, The Apartment may be the perfect place for that, offering an exclusive new by-appointment-only space at Bicester Village.
Guests can sit back and relax as they enjoy private shopping consultations, personalised trunk shows or just take a time-out after a long day of shopping.
Commenting on the expansion, Desirée Bollier, chair of value retail managementsays, "We are thrilled to unveil the new expansion at Bicester Village. We have always strived to create a unique and stylish destination to welcome our discerning global guest. This new footprint allows us to push the boundaries of creativity and innovation to new levels, giving us the freedom to showcase young and exciting design talents of tomorrow whilst promoting the richness of culture offered by the Oxfordshire region."
For the design team it was key to create a home-like feel to the space, so customers can feel at ease while browsing for products.
Carden Cunietti, who specialise in international luxury for a number of private clients, including rock royalty and A-list celebrities, have designed residential homes across the globe.
As Eleanora Cunietti says, "Carden Cunietti are extremely proud to have been selected as the designers of Number, where we have brought our experience of residential interior design to Bicester Village to create an elegant country house interior where you will be so comfortable you will never want to leave!"