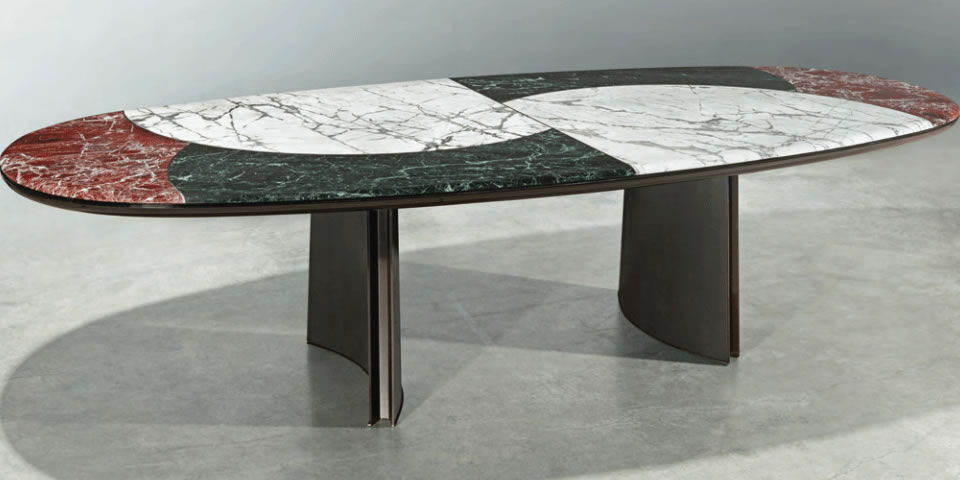 Visionnaire is creating contemporary furniture with a balance between material and shape, with a focus on fine craftsmanship
When selecting collaborators, the team at Visionnaire keeps a set of strong values in mind. Craftsmanship is the value on which Visionnaire continues to focus its efforts to stand out: products with technical content summarised in style with strong personality.
The commitment to Italian excellence and style is powerful, as well as looking further afield for inspiration. If Italy has always represented the inspiring element for the collections, from history of art, to cinema and the visual arts in general, then this year the creative direction looks on with a wise and refined mix, also to the East. The colour palette draws on tones from the earth and forests, rendering the natural element the true protagonist. A symbolic nature that is suggested this year by bamboo, a symbol of rebirth and energy potential, inspired by Zhang Yimou's scenography in the 2004 film, "House of Flying Daggers".
"A cinematographic experience that I was interested in recreating in the new collection," said Eleonore Cavalli, art director for the brand. "A vertigo at the visual level, so rich in shade and contrast that it often becomes surprising, fluid and emotional. There's no need to involve symbolism if we allow ourselves to be transported by the poetry and the strength of the images."
The 900 sq. m, 15-room space is a contemporary loft, perfect for bringing the collection to life. This year, collaborating designers are joined by new faces: Roberto Lazzeroni, Marco Piva, Armando Bruno, as well as previous collaborators such as Alessandro La Spada, Mauro Lipparini, Giuseppe Viganň, Fabio Bonfá, Maurizio Manzoni, Roberto Tapinassi and naturally, Steve Leung.