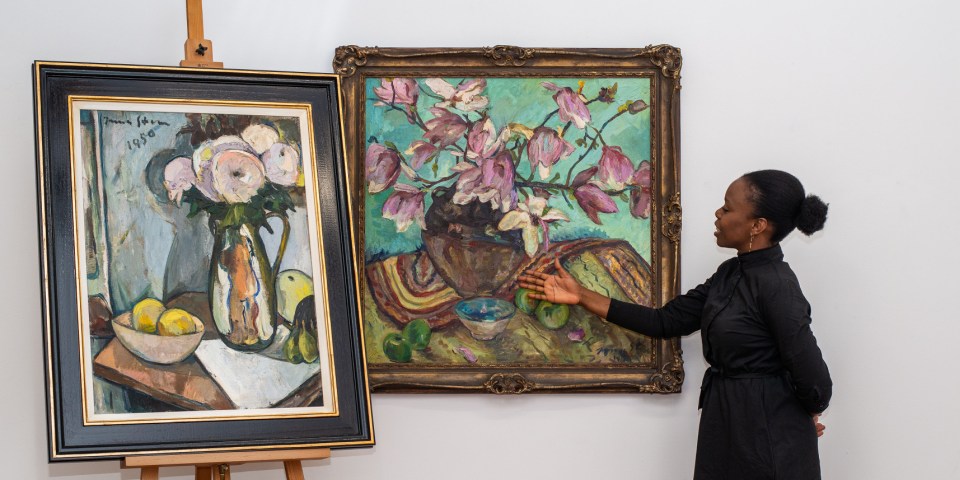 South African auction house, Aspire Art Auctions is offering two 'fresh to the market' Irma Stern paintings which captures her vision of Africa as the home of cultures – African, European, Arab and Chinese – and which pay tribute to all these
AHistoric, Modern & Contemporary Art sale will take place on 17 June at the Gordon Institute of Business Science, in Johannesburg.
"Given the international interest in Irma Stern we are delighted to bring these two beautiful works to the market. They both embody her style and her philosophy which was such a rich mélange of the cultures we are heir to here at the southern tip of Africa," says Emma Bedford, a director of Aspire Art Auctions.
Emma added: "What is particularly interesting in the one painting is the presence of a Chinese pot and an Arab influenced table cover. The most valuable Stern ever sold, 'Arab Priest', bought by the Qatari government for US$4.1mn in 2011, also has this mix of elements."
A number of top artists from Africa, including Stern, have performed strongly over the past decade. New artists across Africa are being discovered afresh, and are increasingly having an influence on Modern and Contemporary European artist.
Irma's paintings shows the evidence of human creativity that have enriched the local cultural mix – the martaban in which the flowers are placed, and a small post-Sung period Chinese celadon bowl. The martaban, a Chinese storage usually used on trading vessels, is listed in the Irma Stern Museum catalogue as Southern Chinese, provincial prototype Yüan or later.
Then there is the linear patterns of a large, woven Zanzibari mat on which everything is placed, which brings in Arab Muslim influence. This artful construction presents a long history of mixed cultures in southern Africa.

For more information visit: www.aspireart.net