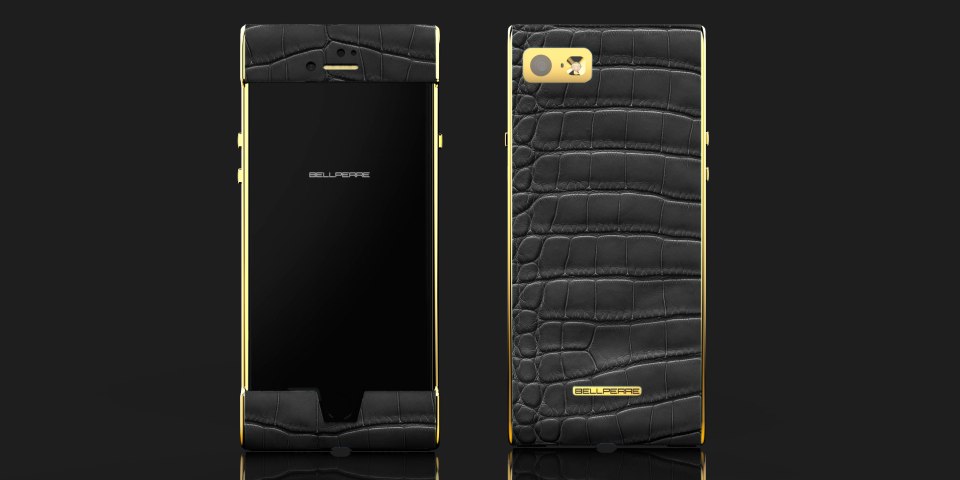 We bring you three smartphones from Vertu, Bellperre and Lamborghini that combines high-end design with superior performance
Bellperre Unique: Starting at $1,980, www.bellperre.com
This ultra-slim smartphone measures only 8.44mm at screen level and offers excellent shock resistance to protect the phone from accidental drops and impacts. The frame is reinforced with surgical steel that perfectly blends with the shock-absorbing interior. Industrial toughness is combined with luxury refinement. This phone has a meticulous finish and its steel black and gold frame will not corrode, even in humid climates.
Vertu Constellation at $6,000, www.vertu.com
Designed for the global traveller, Vertu Constellation includes dual SIM and support for 34 international bands and protocols. The phone features Vertu's renowned platform of dedicated services. A stunning high-resolution 5.5" WQHD AMOLED display, with over 3.6 million pixels, delivers perfect colour and detail, protected by a sixth generation sapphire crystal screen.
Alpha One: $2,450 www.lamborghinimobile.com
This phone combines technology with pure luxury. Created using the finest materials, including handcrafted Italian leather and a liquid alloy, it is resistant to corrosion. Key features include the fast fingerprint sensor for security and usability, a dual-SIM slot, a front-facing 8MP camera and a main 20MP camera with optical and digital image stabilisation and a high-quality audio system using a Dolby dual speaker.
Designed for the global traveller, Vertu Constellation includes dual SIM and support for 34 international bands and protocols. The phone features Vertu's renowned platform of dedicated services. A stunning high-resolution 5.5" WQHD AMOLED display, with over 3.6 million pixels, delivers perfect colour and detail, protected by a sixth generation sapphire crystal screen.

For more images, please see the feature here: http://www.elitelivingafrica.com/current-issue