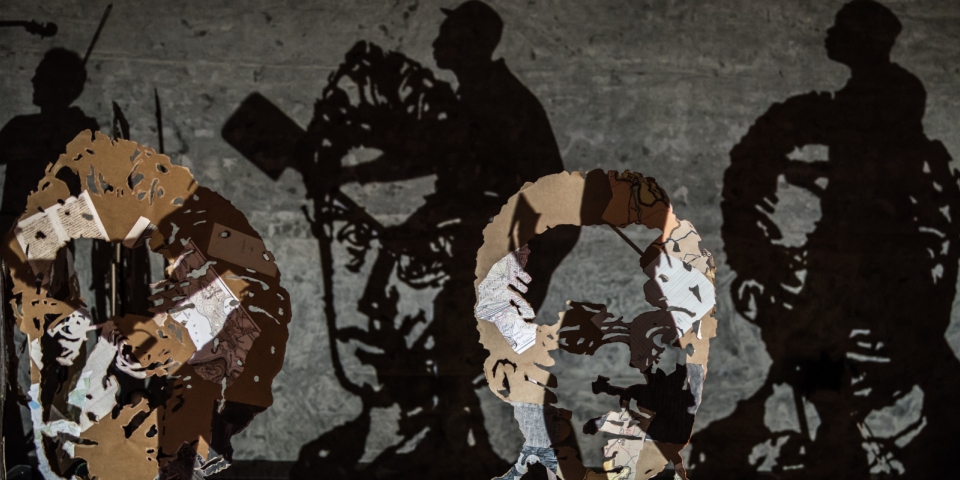 The Head & the Load, directed by South African artist William Kentridge with music by Philip Miller, will receive its world premiere in Tate Modern's iconic Turbine Hall from 11-15 July 2018
The performance is part of 14-18 NOW, the UK's arts programme for the First World War Centenary and commerates the millions of African porters and carreiers who served during the conflict.
"The Head & the Load is about Africa and African in the First World War – that is to say about all the contradictions and paradoxes od colonialism that were heated and compressed by circumstances of the war. It is about historical incomprehension, inaudibility and invisibility. The colonial logic toward the black participants could be summed up by: "Lest their actions merit recognition, their deeds must not be recorded." The Head & the Load aims to recognise and record," said William Kentridge
Frances Morris, director of Tate Modern, said: "Tate Modern is committed to telling relevant and complex global stories across all art forms and we are privileged to be premiering this poignant new performance devisied by William Kentidge. The Head & the Load will bring long overdue attention to the African contribution in the First World War, recognising the weight of a histroy made heavier by its invisibility."