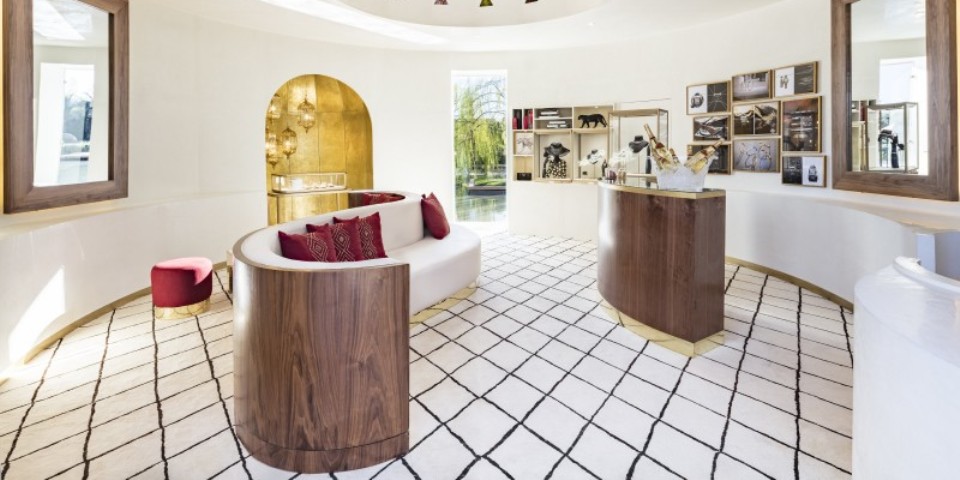 Cartier will be opening the doors of its boutique between 25th March to the 25th May 2018 in the heart of Marrakech at the Mandarin Oriental Hotel
In an idyllic location surrounded by 20 hectares of fragrant gardens and olive groves with the scenery of the Atlas mountains providing the perfect backdrop.
"Cartier is delighted to open its doors in the heart of Marrakech, a first for the Maison. Here, on the edge of the desert, Cartier presents its creations in a setting that pays tribute to Moroccan culture. This stunning boutique is a way of allowing the Maison to shine whilst sharing an art of living, and celebrating our long friendship with this magnificent country," said Alessandro Patti, managing director of Cartier Africa.
On the walls of the boutique, the gold-coloured back-lit mashrabiya - a traditional motif interpreted in the most modern of ways, involving hours of meticulous work by craftsmen and is evocative of the facade of the Casablanca boutique.
Inside the boutique, elegance and savoir-faire, signatures of the Maison, are combined with the emblematic codes of Moroccan craftsmanship: berber rugs, tataoui walls, hammered copper, and openwork metal lanterns.
This setting reflects the atmosphere of the Ochre City, that is found in iconic Cartier creations: Love, Juste Un Clou, Panthère, and Santos. A subtle mix of moods and materials, of colours and light, evokes in this place of spellbinding beauty an invitation to dream and to travel.