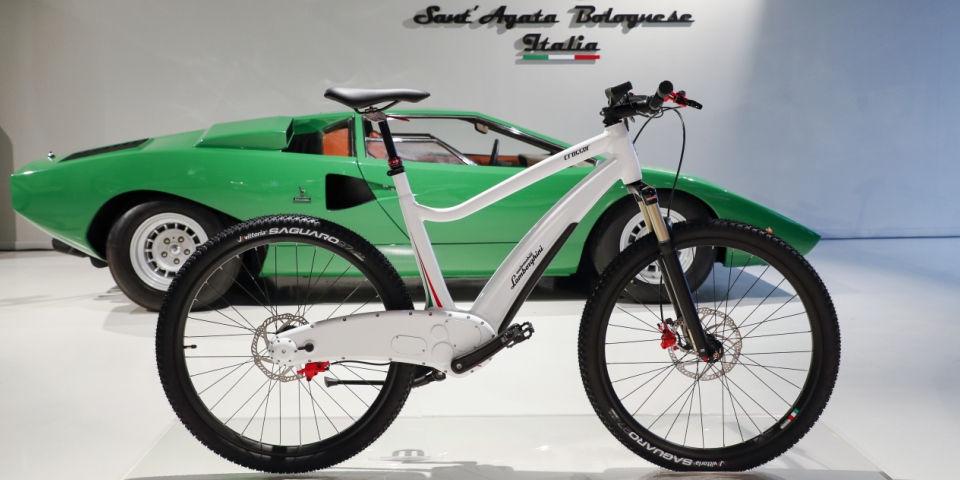 Automobili Lamborghini has signed a deal with Italtechnology and is presenting the first range of E-Bikes revealing the Lamborghini name at its museum in Sant'Agata Bolognese
The Italian luxury supercar brand announced the first two versions of pedal assist E-Bikes bearing the Lamborghini name will be available online and through selected specialized retailers worldwide starting in May.
The E-Bikes by Italtechnology for Automobili Lamborghini offer state-of-the-art technology, aimed at an exclusive and demanding clientele. Conceived, designed, and built entirely in Italy, these E-Bikes are the result of over five years' research and feature technological innovation, cutting-edge design, and four international patents.
The new E-Bikes will initially be available in two versions: an MTB designed for a dynamic lifestyle and outdoor activities, and a version dedicated more to speed for customers who want ultimate performance on the road, with a bike that can quickly reach the maximum speed allowed by current regulations.
The Italtechnology E-Bikes for Automobili Lamborghini is completed by the "Ad Personam" programme, which customises the livery in the paint colours reserved for Lamborghini's super sports cars.