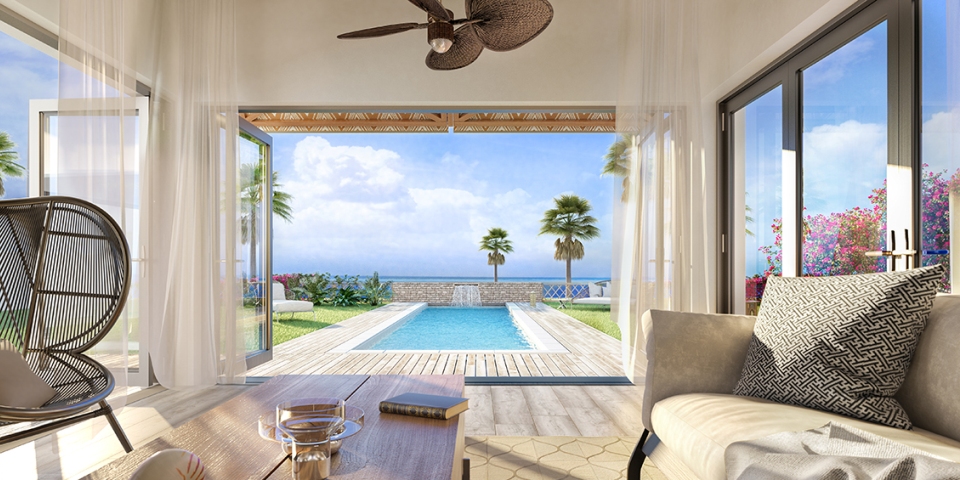 Top interior designer and architect Lulie Fisher has been appointed to design the villas at Blue Amber Zanzibar, a luxury resort in Tanzania developed by Pennyroyal Ltd
Lulie Fisher Design Studio has been appointed to design the luxury beach and golf-front villas recently launched as the first phase of the landmark Blue Amber resort in Zanzibar.
Blue Amber Zanzibar, is a luxurious tropical island resort development that blends contemporary living with world-class hospitality facilities. Following completition, it will be Africa's largest mixed-use development, and will include five international hotels, an Ernie Els signature 18-hole golf course, a water park, and an underwater restaurant and nightclub.
"We are thrilled to announce that we recently appointed Lulie Fisher as the Interior Designer of the Blue Amber Resort, residential units," said Saleh Said, managing director of Pennyroyal Limited. "Her depth of experience and detailed industry knowledge of more than 25 years will raise the bar on design standards, enabling potential investors a glimpse into the dream lifestyle on offer in Zanzibar."
Fisher has over 25 years of working as an architect and interior designer at Foster + Partners in London, one of the world's top architecture firms, and later at Aedas Interiors' Studio in Dubai.
The first residential phase at Blue Amber Zanzibar contains 47 luxury double storey villas, each offering spectacular views of either ocean, lakes, or golf course. "The beauty of the site is unprecedented for us and the vision for its sustainable development is very exciting," says Fisher, adding that the design language she has developed for the villas reflects the rugged land and the tranquil blue waters of the extraordinary island site, translated through the use of natural, earthy palettes and textured surfaces.
"We knew we wanted to create a very contemporary, timeless and luxurious atmosphere but also integrate elements from the history and aesthetic of Zanzibar that provide the development with a strong sense of place and unique attributes," she says. "We sought to create an elegant, neutral backdrop using rich materials and finishes while adding key 'feature' walls and furniture pieces that either incorporate or are directly inspired from African design, colours, textiles and textures."