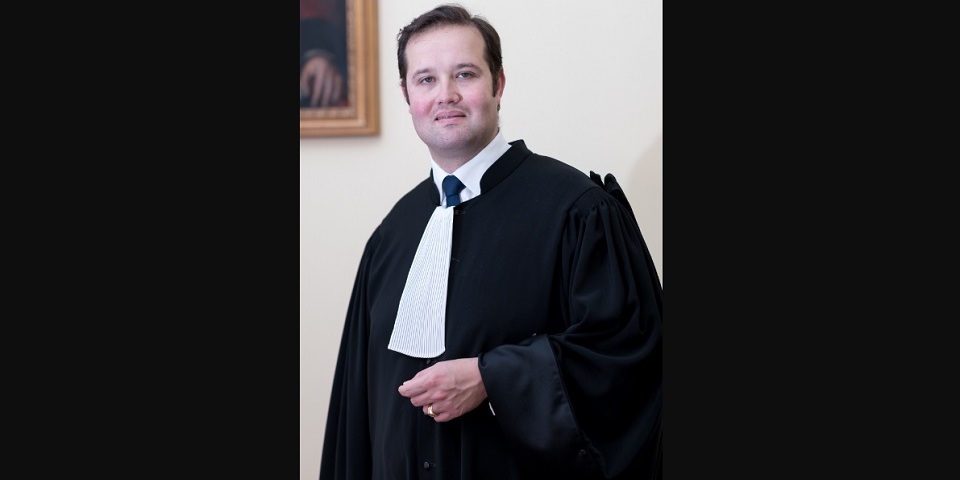 Trialys, an international business law firm with offices in Luxembourg and Brussels, has a global outlook and a human touch, as Alexandre Quenouille, an associate of the firm, explains
Luxembourg is known for its financial and investment sector as well as its outstanding quality of life, as Alexandre Quenouille, a rising young lawyer at Trialys, explains.
Alexandre, an associate at the firm, said the country is a "great place to do business with highly qualified professionals in the legal and financial sector for which it is internationally known".
He is an international business lawyer registered at the Luxembourg, Paris and New-York bars, and mainly practices as a transaction lawyer assisting high net worth individuals and companies set up and manage businesses in Luxembourg.
Alexandre believes that even in this era of technological change, it is important to retain the human aspect of the lawyer-client relationship: "The world has changed, human relationships included. We face more and more regulations to abide by, new technology accelerate the rhythm of transactions and emails places a shield between the client and the lawyer. The number of lawyers has increased exponentially with each one offering a different way of working, and clients have difficulties to identify the correct business partner – I have always believed that clients cannot just be treated as such, their files are not just files."
"My main concern has always been to reintroduce some human aspect in the relationship. I have always taken the time to know my clients," he said "We do not consider each other as client/service provider but business partners. We work hand in hand structuring, nurturing, accompanying their ideas. Choosing a lawyer is like buying a suit: you can go to your tailor or choose a ready-to-wear suit."
For Alexandre, the sartorial analogy extends to his professional aims: "I always felt like I was not a 'complete' lawyer if I was not able to practice in parallel as a litigation lawyer. I believe I always dreamed of wearing a costume! Therefore, I have developed a practice in litigation, mainly business litigation although I also offer my voice to individuals."
He said Luxembourg is a prime location for doing business and attracting foreign investment, with its "capacity to adapt to an always changing world" as well as its dynamism, tax competitiveness and public administration accessibility.
"Luxembourg offers many investment opportunities through private equity funds in arts and other exclusive products such as watches and cars, as well as asset protection and wealth management vehicles," Alexandre said.
A freeport is another advantage to investing in Luxembourg, according to Alexandre: "This safehouse shelters works of art and other valuables. The high-security, climate-controlled rooms are available to store art collections under the strict control of the Luxembourg custom authorities."
Despite being landlocked, Luxembourg has had a shipping flag since since 1990 and now there are approximately 200 ships under Luxembourgish flags and almost 300 maritime companies.
Luxembourg offers favourable tax treatment and reliable business partners and infrastructures, making it interesting to investors and maritime companies. As an international law firm, Trialys is active on several foreign markets including Africa where its lawyers have assisted clients in mining transactions and arbitration procedings. As a result, Trialys has acquired expertise in the OHADA regulations (Organisation for the Harmonization of Corporate Law in Africa) especially with company and securitisation laws.
"Luxembourg is a member of the African Development Bank and has always built bridges between our two continents," said Alexandre. "We have noticed that African investors are looking for quality services and the African continent has a lot to offer business-wise."
Despite the ever-increasing bank scrutiny in relation with knowyour-client procedures that may be difficult to overcome, Luxembourg has a lot to offer to African investors and businesses as it can be used as a point of entry to European investment through its banking and finance industry, as well as offering private equity structures/ investment vehicles that may be interesting for African clients.

Contact Alexandre on +352 661 72 92 47 or
alexandre.quenouille@trialys.com
www.trialys.com