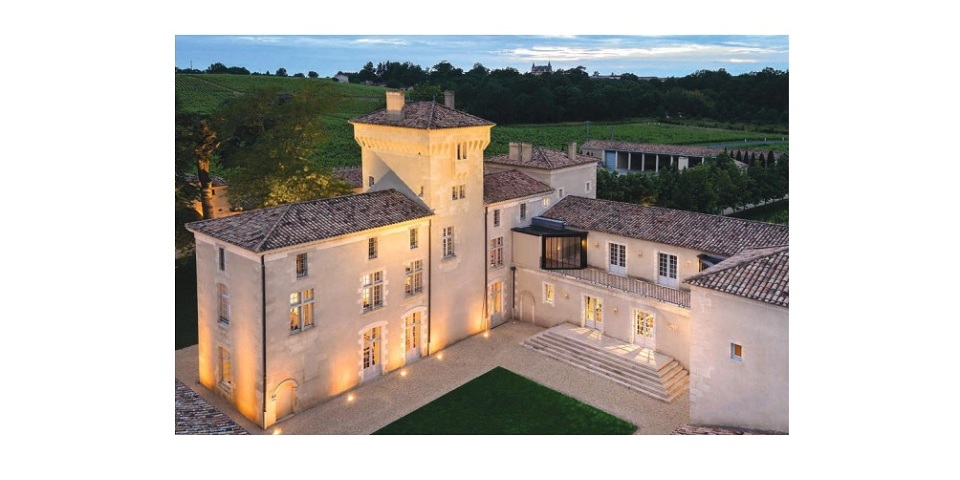 Maison Lalique is adding to its portfolio of boutique hotels, opening one in Sauternes, Bordeaux
Maison Lalique is set to open its doors to celebrate Château Lafaurie-Peyraguey's 400th anniversary. The new venture will see four worlds converge: wine, crystal, gastronomy and hospitality, all combining to serve art and the senses. The only rules are those of savoir-faire, rigour and passion – with emotional engagement as their common purpose.
This setting offers three suites and ten rooms. Their decoration was entrusted to designers Lady Tina Green and Pietro Mingarelli, who created the Lalique Maison collection of furniture and accessories. Jérôme Schilling – the former executive chef at the Villa René Lalique restaurant, which holds two Michelin stars – will take position as head chef of the new restaurant at Château Lafaurie-Peyraguey Jérôme will work at the head of a brigade of ten, including talented pastry chef Stéphane Corolleur.
Alongside him, head sommelier Adrien Cascio has worked closely with Romain Iltis to create an ambitious wine list: a selection of 2,500 wines including both promising young contenders and venerable classics, mainly from Bordeaux, but also from California and other regions. Hotel Director Christophe Noulibos, with nearly a decade of professional experience in the luxury hotel sector, ensures the highest standards of hospitality and fosters his teams' talents.
The alterations and improvements were overseen by Mario Botta, whose advice was sought to ensure a contrasting but harmonious whole: a contemporary aesthetic, but true to the spirit of the original building. Mario Botta is currently working on a spa project for the château planned for 2020.
" I am delighted at the opening of this Hôtel & Restaurant Lalique in the greatest first growth terroir. I want to make staying at our hotels a truly memorable experience, sharing our unique heritage and evoking the emotions created by a Premier Cru Classé," says Silvio Denz, chairman and CEO of Lalique.
For more information visit Lalique