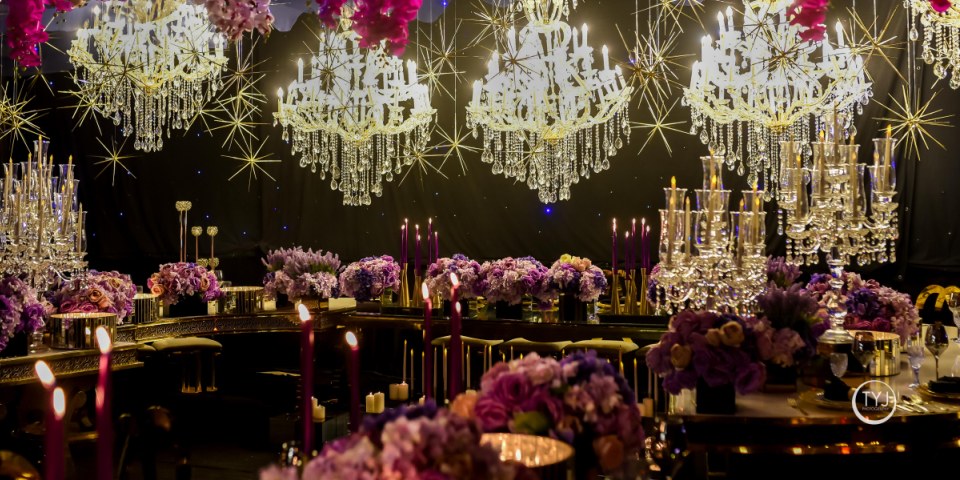 Two days of mastering the very best techniques in events creation and decor coupled with high octane networking, fine dining and happiness, the world-class event stylist, Gideon Hermosa took top personalities in the African events industry, on a creative exploration of the best global events trends and techniques
The exclusive masterclass which took place at the Civic Centre, VI on the 21st-22 August 2018, Reeled out Hermosa's winning tips on event styling, floral arrangement, and the secrets to his amazing transformation process.
The event welcomed event planners and designers in the industry. "I'm so glad I attended and I am definitely looking forward to more events like this. I met some of the most amazing people in my industry these past two days and I feel even more inspired and focused," says Rosemary Inegbese, CEO of the Luxe Rose Event.
Also commenting on the success of the masterclass, Elaine Pappoe, CEO of the Event Hive said: "I'm glad I took a bold step to come to Nigeria for the masterclass from Ghana. It was so worth it. I learnt a lot and made new friends. Gideon was fantastic and very patient with us all."
It was a hands-on event for the attendees who were also assigned tasks which they presented the next day to the class.
"You are never too old to learn new tricks that will set your business apart, especially if it's with the renowned event designer Gideon Hermosa. These past two days was truly something, we created magic! I also met amazing people and made new friends but most of all learnt that together we can achieve more," stated Margaret Mordi, CEO of Platinum Signature Luxury event.
On the second day of the masterclass, a unique design was unveiled by Gideon Hermosa and Adenike Balogun the CEO of Diamond Ink Events, and the brain behind the master-class, to the excitement of all attendees.
"I am very passionate about event styling, building partnerships and bringing people together and I'm so glad that this masterclass was a huge success, this is the first of many more to come, I'm going to push till the event industry in Nigeria becomes above Par like the rest of the world and," said Adenike Balogun, CEO of Diamond Ink Events.
A cocktail party was held afterwards to honour Gideon Hermosa, it was a night of classical music, fine dining and prime conversations.
This event was proudly sponsored by: Diamond Ink Event, Civic Centre, Bella Naija, Elite Living, Wedding Digest Naija, Sugar Weddings, Robert Taylor Media, This-Day style, Misorge kiddies, Apex dance company, Kimono Collection, J reason, Nelsonjack14, Etal events ng, Tash bistro, Sauce factory, the chops factory, Saffron delights, Joks pepper consult, A-plus drinks, Barcode cocktails, Icebox, SaraO events, Synden interactive, Dj obiajent, Innovative media, honey frosting, Helado desserts, Sweet-craving desserts, Raded ph, invulnerable security, tyj photography, Cinematics ng, kellas world graphics and print, coco ribbon ng, KFA events, Grind-grill café, Stormblast media, eventi-cocktails, Elles ice box, Laurent Perrier, Goldie-lux catering, verditer concepts, O-Molly hostesses, The obms company.