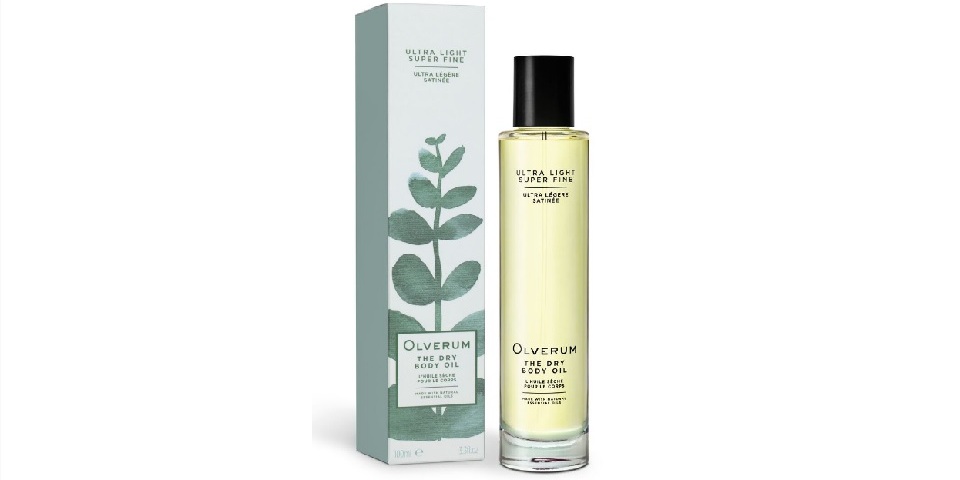 Famous for its iconic bath oil beloved by celebrities and the Royal Family, Olverum has launched two nourishing body oils crafted with over 30 premium essential oils.
For those who love products that not just only hydrate your skin but also have therapeutic benefits, then Olverum dry body oil is a must try!
The product comes beautifully packaged, stating how to use the oil at the back of the box and is encased in a clear bottle.
Once you take the lid off the bottle, you can smell all the 30 essential oils carefully crafted to make this product. I really love that you can spray this product onto cleansed skin and it leaves it instantly moisturised. To ensure you get all the aromatherapeutic benefits, on the packaging it suggests cupping your hands so you can breathe in the oils.
The advantage of a dry body oil, is that you don't have to wait for the oil to sink into your skin so you can put on your clothes without the worry of staining.
Some of the benefits of Olverum are listed below:

- Long-lasting hydration from within
Olverum's non-greasy oils are easily absorbed into the skin, improving epidermal barrier function to promote natural skin hydration, leaving it feeling exquisitely soft and pampered. When used on cleansed, damp skin, moisture is further and more intensely locked into the skin.

- Restore body and mind
In keeping with the original bath oil, and drawing inspiration from its universally adored essential oil blend, each and every OLVERUM ingredient is carefully considered for both its topical and aromatherapeutic benefits. For best results, lightly massage the oil into your skin to revitalize your body, then breathe deeply from your cupped hands to revive and soothe the mind.

- Premium botanical active ingredients
The OLVERUM credo is that authentic wellbeing can only be achieved when working in harmony with nature. Our premium botanical actives are diligently extracted from natural sources and delivered in the purest elemental forms for maximum benefit.
For more information visit: www.olverum.com