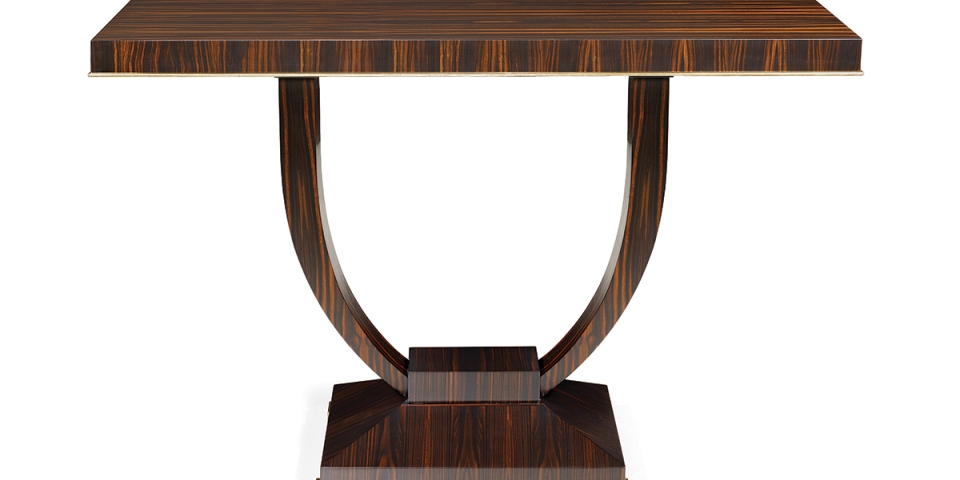 Luxury furniture brand Oficina Inglesa has launched a new collection that explores the roots of traditional and art deco designs using exquisite materials
All the pieces in the range will be made to the client's specifications, allowing them flexibility of personalising their furniture by using different materials and sizes.
The pieces will be available in a new selection of premium timbers such as Ebony, Rosewood and Cross Cut Veneers featuring delicate metallic inlays and modern finishes.
Oficina Inglesa also offers classic and contemporary dining chairs that can be upholstered in any fabric and bespoke dining tables that can seat four to 16 people and can be made with extension leaves, allowing for more flexibility. The collection also includes oval, round, pedestal and rectangular pieces which can be crafted with wooden or marble tops.
The bespoke kitchen was created for a traditional Parisian apartment close to Eiffel Tower - a piece made to fit the client's detailed design requirements. Inspired by the rich Empire style of Napoleon it was designed in the Oficina Inglesa workshop using solid mahogany with gold leaf detailing throughout.