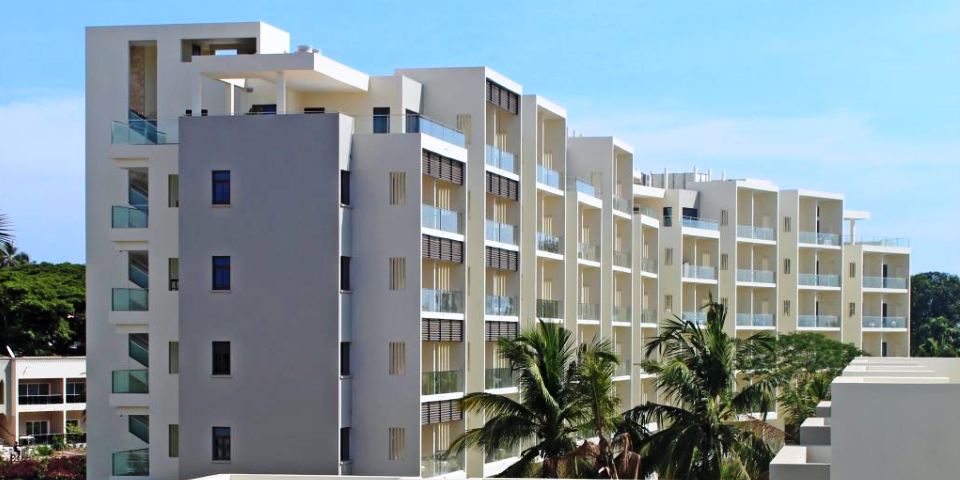 Hotel Verde Zanzibar - Azam Luxury Resort & Spa, a five-star in Zanzibar, Tanzania recently hosted its first guests
The 106-roomed, five-star hotel was commissioned by owner and Zanzibari-born businessman Said Salim Awadh Bakhresa and will now fulfil his vision of becoming leaders in the green economy sector by building East Africa's greenest hotel.
The hotel is situated 2km from the popular and ever-developing Stone Town and a within walking distance to the beach. The 106 rooms offer guests 5-star ultra-luxury standard rooms and penthouse suites, a spa, a gym (fully equipped with energy-generating gym equipment), 3 restaurants, conference facilities, entertainment, a gaming room, kids' club, jet-skis and water sports. Future plans include the completion of a marina and a fully-kitted waterpark, which is already under construction.
Calvin Boia, who is part of the Verde Hotels executive team managing the opening of Hotel Verde Zanzibar – Azam Luxury Resort and Spa, said: "This is an extremely exciting time not only for us at Verde Hotels but also for Zanzibar tourism - the destination is gaining huge recognition as a sought-after holiday and conference hot-spot and the hotel will add even more value. We have combined five-star luxury with sustainable strategies and offer a range of fantastic facilities and activities. We are looking forward to seeing families, conference groups and all our guests enjoy the fruits of our carefully thought-out hotel."
Zanzibar is increasingly becoming a popular choice for holiday-makers, incentive travellers, and corporate and conferencing groups.