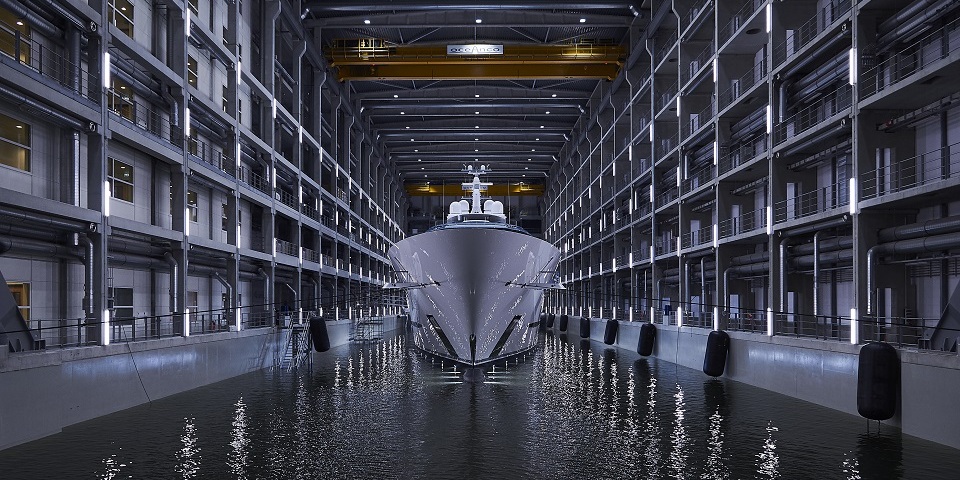 Dr Mohammed Al Barwani is a successful figure in the Middle East oil and gas business but a passion for boats and the sea drove him to invest in two shipyards
Elite Living Africa (ELA): What made an oil and gas business owner invest in two shipyards?
Dr Al Barwani (Dr.B.): I have always been passionate about the sea, when I was younger, my friends and I got together and built a small boat, but as soon as we put it in the water it sank.
These days when I have free time, I spend it boating with my family. In 2010, I came across Oceanco by chance, I asked a banker if he knew any yachts for sale; he didn't but he knew of a shipyard for sale. I was not in the market for a shipyard but decided to take a look. I was extremely impressed with the Oceanco brand— the yachts they build, the facilities, and the management team. After doing due diligence, I happily invested in the company.
ELA: What do you enjoy about yachting lifestyle?
Dr.B: I love the peace and quiet that comes when you are out at sea, breaking from the daily routine and getting away from the hubbub of everyday life.
My first boat was a Laser sailboat, which I purchased nearly 40 years ago. Twenty years ago I then purchased a Silverton Sport fishing boat and I still have it and enjoy it to this day. I also have a 32-metre Hatteras motoryacht named Sharifa, after my wife. I use it for weekend getaways with family and friends.
ELA: What are main differences between the Oceanco and Turquoise shipyards?
Dr.B: Oceanco builds custom super yachts in the range of 80-140 metres, and Turquoise focuses on yachts below 80 metres. The two companies remain completely separate from each other. Both are excellent yacht building facilities catering to different market segments.
ELA: What do you think of the African market's potential?
Dr.B: Yes, of course, we see potential in the African market. Our clientele is extremely diverse and international. We would welcome a client from Africa at both shipyards.
ELA: What trends you expect in the superyacht industry in near future?
Dr.B: Designers are continuously pushing the aesthetic limits, yachts are becoming more futuristic and are slowly moving away from the traditional layout we've become accustom to. Yachts are becoming more experience oriented and lifestyle focused rather than just being a status symbol. In addition, clients are becoming environmentally continuous and are interested in seeing 'green technology' from energy optimisation to the use of sustainable materials onboard. More yacht owners will want to travel to exotic destinations 'off the beaten path.' Yachts will have to be capable of travels and sustainability in remote destinations.
ELA: Tell us about your luxury hotel interests.
Dr.B: We currently have a number of hotels and resorts in Oman and Zanzibar. We currently have a number of hotels and resorts in Oman and Zanzibar.