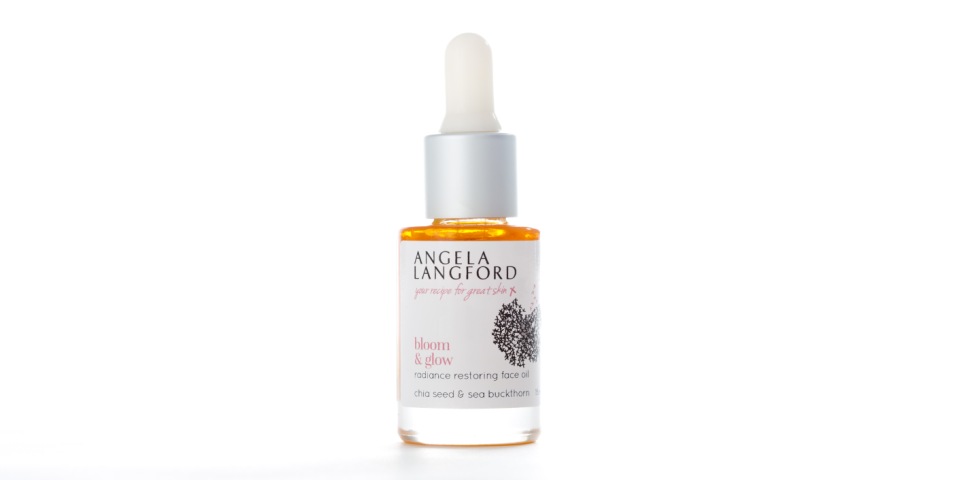 2014 Masterchef finalist, Angela Langford has ventured into the world of skincare, using only organic products in the range whilst providing customers with a highly personalised service
Angela helps customers select products from her range that best suits you & your skin, thanks to her skincare sample service - three samples from her range, personally selected by Angela.
On the company's website Angela says: "I want to make you feel great about your skin, whatever your age."
"Perfect for sensitive, easily inflamed or generally out of kilter. This is your recipe gorgeous, glowing, radiant skin."
I had the opportunity to trial Bloom and Glow for myself to see if the product does exactly what it says on the bottle. The product arrived in beautiful pink packaging and came in a small botte with a pipette.
As soon as I opened the bottle I could smell some of the naturals ingredients used, such as chia seed and sea buckthorn, which promises to deliver high levels of essential fatty acids, vitamins and antioxidants to the skin.
The product also claims to improves skin's elasticity, calms inflammation & restores radiance after continued use.
As I have sensitive skin and this is an oil-based product I thought that the product may cause breakouts or some irritation, however I was proven wrong. The liquid-based formula glides easily onto the skin, leaving it with a lovely glow. Immediatly my skin felt hydrated and moisturised without feeling too greasy.
Bloom & Glow is the perfect solution if you are looking for a natural skincare product which could replace your daily moisturiser or can be used in addition to it.

For more information and to purchase Bloom & Glow visit: www.angelalangford.com