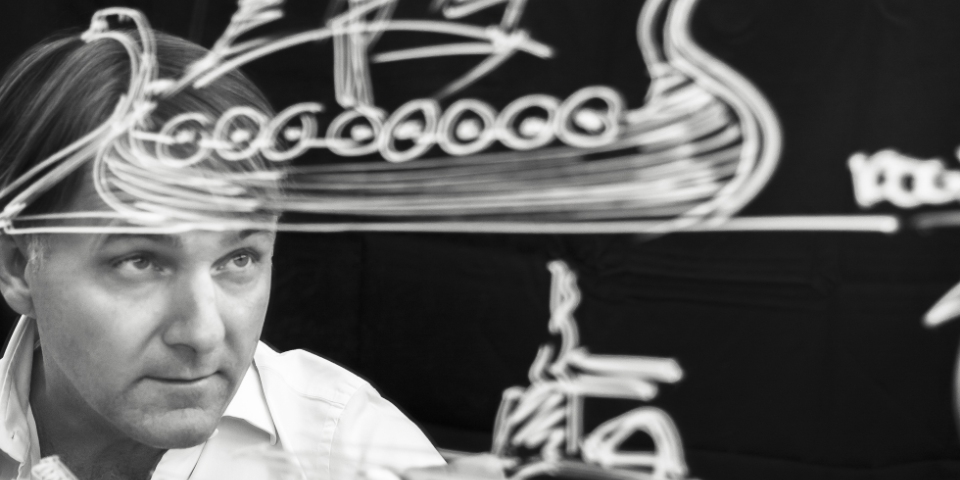 The world's leading superyacht designer, Espen Oeino, speaks exclusively with Elite Living Africa's Roman Zincenko about his vast experience in yachting design, and discusses Africa's potential in the luxury yacht market
Elite Living Africa: How did you become a leading designer of superyachts? When did you draw your first boat?
Espen Oeino: Since I was four years old I never had any other inspiration but to design yachts. I grew up in Norway around boats and was always interested in yachts and design. When I was a kid, my dad even tape-recorded me talking about my desire to design yachts. Actually, I drew my first complete vessel when I was perhaps seven or eight years old. It was a 25-foot boat, I still have the drawings. My parents suggested that I study something related to ship design, so I studied naval architecture and offshore engineering. I graduated 30 years ago and then started working with Martin Francis. The first project I was a part of is superyacht Enigma built by Blohm+Voss. It was an amazing project to be involved in, she has become a timeless iconic yacht.
ELA: Have you ever been to Africa? And what do you think of the African yacht market potential?
EO: I have visited South Africa and some North African countries. I know that there are not many big yachts in Africa but I hope that this will change. I've already had some enquiries from potential customers in Africa, so your readers are welcome to contact me. It would be nice to be part of this new market.
ELA: Has Africa influenced your works?
EO: Yes, actually, when I started working for myself back in 1994, my first project was a big refit of the boat called Amazon Express. Her owner is a big collector of contemporary African art, Mr Jean Pigozzi. So the whole colour theme of that yacht was related to Africa.

ELA: What was the most demanding project you have worked on?
EO: Every project is demanding, some are very complex. For example, Skat – I made my name with this boat. She's still considered one of the most uniquely designed yachts. Or another one of my projects with the shipyard Luerssen - an explorer yacht Octopus. She carries two helicopters, a submarine, and many tenders including a 60-feet long one. She even has a recording studio. This is a real James Bond style superyacht.

ELA: What are main challenges in designing superyachts?
EO: There are many challenges in my work but the biggest of them is to find common understanding with a client. In this business you always have to make sure you meet customer's expectations. The other challenge is technical – it may appear simple at first glance but it has a lot of complexity under surface, because everything in a yacht is controlled by computers. The nature of yachting industry is changing so quickly, but luckily today we have 3D modelling tools which make designing boats easier.

ELA: With all those challenges, where do you get inspiration from? What helps you stay on top of the game?
EO: I get inspiration from everywhere and anything - from military and commercial ships to fishing boats, from cars to pieces of furniture. When I travel I always take pictures of the things I like, this helps me with new ideas.

ELA: Tell us about your recent successes, such as Dilbar and others.
EO: I am very proud of Dilbar, which was built by Luerssen – she has the biggest tonnage of all megayachts in the world. And she also has one of the largest swimming pools that were ever built inside a vessel. We had a close collaboration with the owner and his team. It took four years to build Dilbar. Another project is Galactica Supernova built by Heesen. She's one of the largest and fastest aluminium yachts in the world. Galactica Supernova was actually a fast project – it took only three years. The recently launched superyacht Mistral is also a very impressive project with very complex exterior details. This unique 106-metre yacht was a great collaboration with the owner who was heavily involved in the process of designing her.