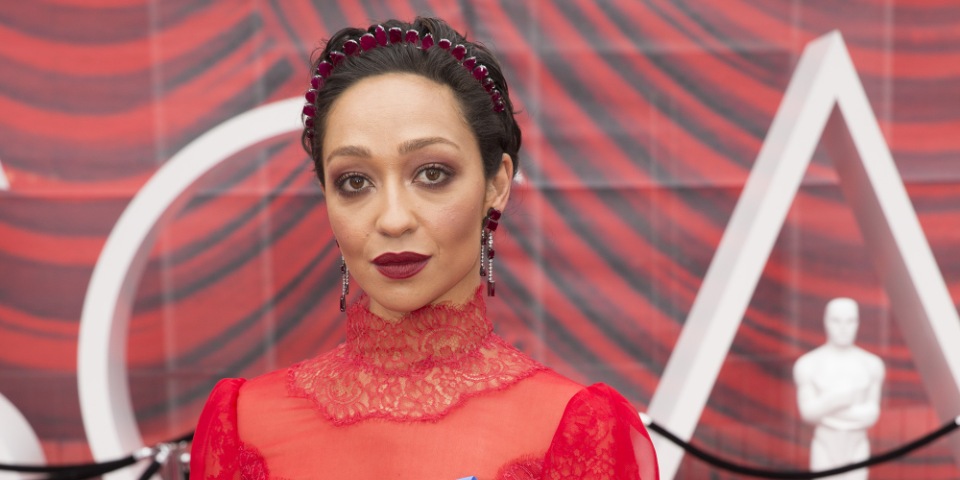 In the latest issue of Elite Living Africa, Ethiopian-Irish actress Ruth Negga speaks out about her biracial identity and her skyrocketing acting career
Born in Ethiopia, raised in Ireland, living in London – Ruth Negga is a true internationalist. And following a Best Actress Oscar nomination for the powerful drama Loving, her fame looks set to become every bit as global as she is
"Ah, the Oscars!" laughs Ruth Negga. "The simple fact is, nothing can prepare your for them. Not even other awards ceremonies. It's just extraordinary to
be in that theatre surrounded by people that you're very familiar with but you don't know in the slightest. You see these great actors whose films you've been watching your entire life and
just as you're about to go over and say 'hello' to them, you have to remind yourself that you actually know nothing about them and they sure as hell don't know anything about you!
Weird. But wonderful."
Weird but wonderful is also a fitting description for what happened to Negga at the Golden Globes in January. For when Meryl Streep was presented with the Cecil B DeMille Lifetime Achievement Award, the grande dame of screen American acting used her time on stage to celebrate diversity in the arts. Cue mentions for the Canadian Ryan Gosling, the Israeli-American Natalie Portman and the Ethiopian-born, Irish-raised Ruth Negga…
"What a woman!" the Preacher star gushes unapologetically. "And what a speech! And as for her mentioning me, that's the most flatteringly surreal moment of my life so far. She even did an Irish accent. Meryl Streep – the term 'legend' gets used far too often but it fits her like a glove."
Born in Ethiopia, raised in Ireland, living in London – Ruth Negga is a true internationalist. And following a Best Actress Oscar nomination for the powerful drama Loving, her fame looks set to become every bit as global as she is.
The rest of the interview can be read on page 9 of the latest issue of Elite Living Africa.