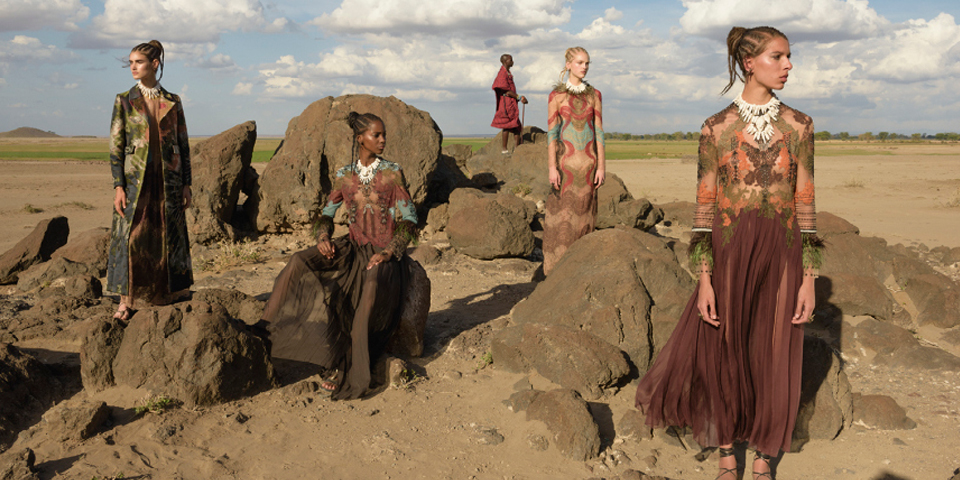 Valentino has unveiled its Africa themed Spring/Summer 2016 campaign shoot at the Amboseli National Park in Kenya
The shoot, inspired by the Spring/Summer 2016 runway show, included models Alice Metza, Cameron Traiber, Greta Varlese, Kirin Dejonckheere and Tami Williams.
The models were styled in looks from the collection and were posing for the camera while sitting and standing in various areas in the park. While in other photos the models were alongside the Maasai people in Kenya.
"The idea of these pictures is to take the viewer on a journey. The clothes were inspired by African motifs, [so] to take the shoot to Africa and show how these things interact and, this connection of the clothes, the models, the environment, the local people; I thought it was a great endeavor," designers of the Italian label Maria Grazia Chiuri and Pierpaolo Piccioli said.