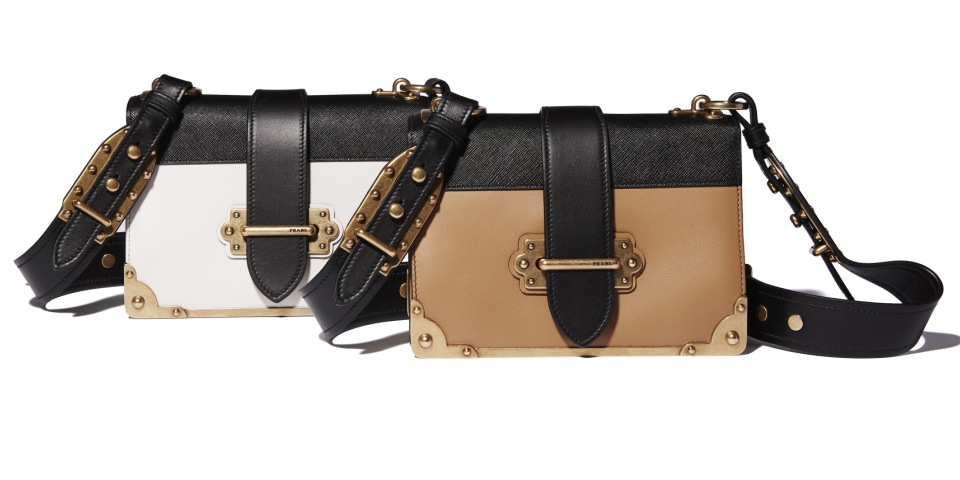 The Cahier bag from Prada's Autumn winter 2016 collection is a must-have accessory.
The Cahier bag features details similar to those of ancient tomes. The bronze-coloured metal elements reflect the protective corners on old books; the use of Saffiano is evocative of hard covers; and the upper section of the flap – which is usually in a contrasting colour, which brings to mind a book spine.
Cahier is also reflective of a sturdy, secure notebook, notes Prada. To which, the fashion house says, "we entrust our most intimate thoughts and cherished memories".