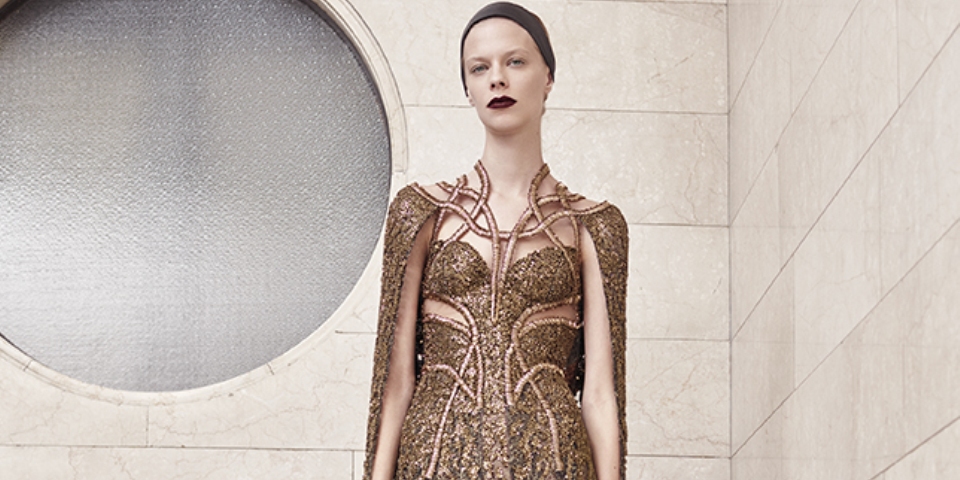 The Autumn 2017 collection from Atelier Versace brings together the attitude of Atelier Versace cocktail with an evening attire
Featured in the Autumn range is a white tuxedo jacket has long-line elegance, with a sharp shoulder and sleeves open to the elbow as if a cape. Its baroque lining is hand-painted and embroidered at the cuff.
Antique gold rings woven together by bands of tulle add rock attitude on a mini-dress, while a metallic leather and suede dress features baroque patchwork with transparent bands of draped ring crystals for a warrior effect.
A beautiful lace gown is held entirely by a 3D printed necklace presented in antique gold and bronze embroidery which fades transparency.
The incredible artistry of the Atelier is expressed in the design of a white tulle gown featuring a cascade of held pleats.
"Atelier Versace is a fantasy come to life. It is about power and fragility, and the inner strength when the two are combined," says Donatella Versace.