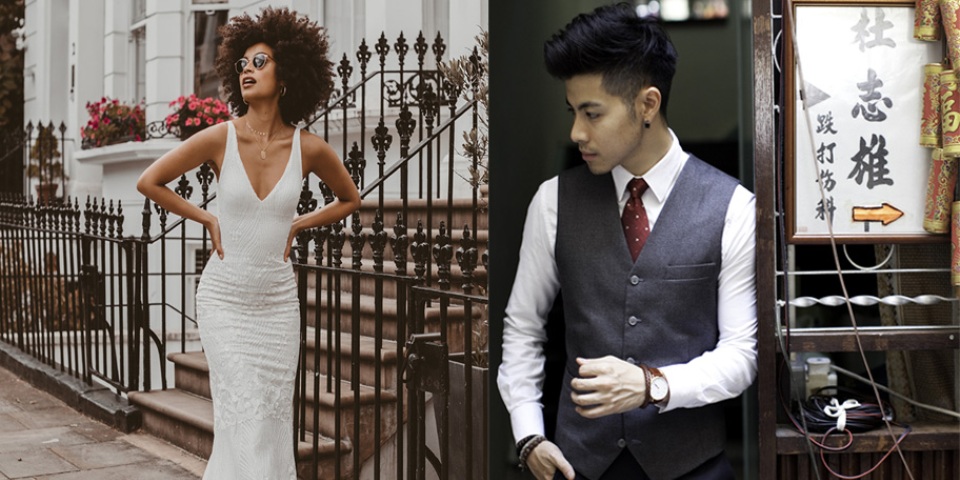 The Amber Lounge Singapore Fashion Show will see international models and motorsport drivers showcase this season's collection of VIP couturier by Frieda Brides and Mr. G, under a blaze of lights on this year's catwalk.
FriedaBrides represents an array of exciting, bridal designers from different corners of the world, who will unite at Amber Fashion to curate a collection of timeless bridal gowns capitulating this year's 'Ice White' theme.

This ambitious and cutting-edge collective was established two years ago, and has been widely featured on Singapore Brides, The Wedding Scoop, The Wedding Notebook, and Her World Brides. Frieda Brides has also been voted as among the top favourite's bridal boutiques in Singapore by Expat Living readers in 2019.
Gary Ong and Jonathan Wong established their Singaporean-based tailoring label in 2014, with the prime focus of providing a wardrobe to take all clients effortlessly through every significant milestone in life, creating elegant, timeless pieces.

Mr. G began as one of the pioneer travelling suit-makers in Singapore where bespoke tailoring was matched with the utmost convenience and comfort of the client. This personalised service remains the ethos of Mr. G with the establishment of his first flagship showroom in the heart of Singapore.

Co-Founders Gary Ong & Jonathan Wong said: "Amber Lounge's events are a hallmark of a lifestyle that is both aspirational and luxurious. Although luxurious, the idea behind the Amber Lounge Fashion Show is actually something that is symbolic as the models walking on the runway are not professional models, they are actually drivers who have spent their whole life honing their craft and living up to the passion of racing. This makes the event much more meaningful and not just a show of aesthetics, it has become a celebration and a tribute to the tradition of racing."

A silent auction will run alongside the Fashion Show to raise funds for Make-a-Wish Singapore, whose goal is to create hundreds of thousands of life-changing wishes for children battling a critical illness. The ethos is that a wish-come-true can be a turning point, which allows the children to focus on a more positive future.

The Fashion Show is followed by two euphoric Amber Lounge After Parties, which see world famous personalities, VIP's and Formula 1 drivers partying the night away with International DJ's and live acts.