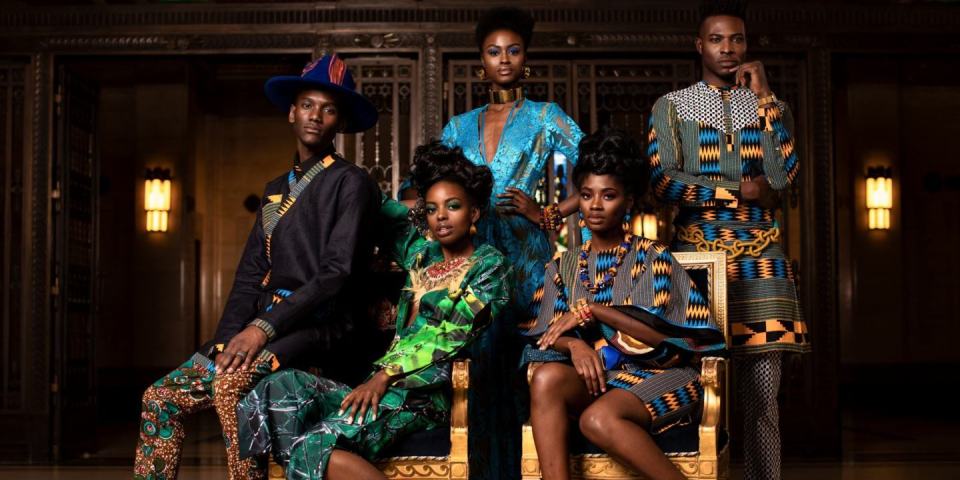 The largest annual African fashion event in Europe, Africa Fashion Week London, returned to the Freemasons Hall for its 9th season.
Two floors of the Freemasons Hall was transformed into The African Market Souk and Luxury Boutique - a treasure chest of hand-crafted, afro-centric accessories and clothing for attendees to browse through and buy. Designers from all over the continent showcased their bold, kaleidoscopic prints that came in vibrant hues of greens, yellows and reds.
Directly behind this area, guests could also sample delicacies from the continent with the African Food Market, featuring food from all over North, South, East and West Africa.
For the first time in the history of African Fashion Week London, there was a Business Fashion Forum, with talks hosted by EPG Media founder, Joseph Farodoye. This included inspirational panel discussions that offered guidance, advice and valuable industry insight to aspiring designers and creatives. Some prominent guest speakers included Azzi Glasser, celebrity perfume designer, Simone Cipriani, UN officer and head of the Ethical Fashion Initiative, Her Royal Highness Queen Diambi of Kasia, Congo and Her Excellency Erelu Bisi Fayemi, the First Lady of Ekiti State.
Models strut down the runway adorned in clothes by African fashion houses such as Eden Nash, Gugu Mobile Boutique, Shwe: The Wearable Library, George Amua, Sista by Eyoro and Liz John Black.
A collection that stole the limelight on day 1 of the show was South African brand, Precious Lulu Couture. The collection featured an array of tassles and feathers on achromatic, structured dresses. The brand has already won many awards in Africa, and has been adorned by many African celebrities, such as Java and Hayley Owen.
Multi-award winning, London based designer, Mary Martin, was a hit with attendees on day 2 with her menswear collection titled: "Blood, Sweat, and Tears." The ready-to-wear collection featured many statement pieces, including bomber jackets, colourful blazers, and army print co-ordinate outfits.