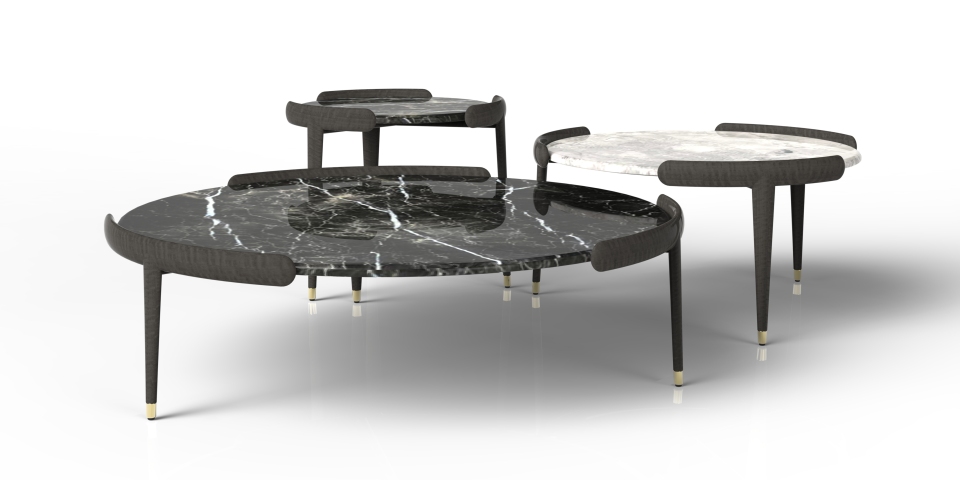 With one of the biggest furnishing events on the planet just around the corner, Opera Contemporary has released a sneak peak of the latest items to be debuted at Salone Internazionale del Mobile on 9-14 April
Created as the sister-brand of Angelo Cappellini in 2010, Opera Contemporary draws inspiration from traditional values of furniture-crafting in order to create the best in cutting-edge furniture for high-end homes across the globe. Needless to say, the brand has kept standards high with their latest line of upholstered furniture.
Covered from head to toe in fabric, Opera Contemporary's chromatic JANET bed is modern twist on your run-of-the-mill double bed. Diamond-shaped quilting envelops the headbord for a sleek blend of class and comfort, you'll never want to get out of bed again.
Likewise, Opera Contemporary's AMOS side tables channel the retro decor of the seventies with their oval design and hard wood legs with brass tips. Topped off with a sleek marble finish, these tables are the perfect way to add prestige to your living room.
Taking palce at the Rho Fiera Milano fairgrounds, Salone Internazionale del Mobile has become a cornerstone of the furnishing and designs market, promoting Italian exports for nearly 60 years. More than 270,000 professional visitors and 27,000 members of the public attend the event each year, with 2,300 of the most creative companies using the Salone Internazionale del Mobile to showcase their latest and greatest designs for the year.
This is not the first time Salone Internazionale del Mobile has hosted Opera Contemporary. Last year, the furniture brand utilised the event to reveal a new collection of luxury homeware items, spread across five displays at the celebrated Milan event.
For more information about the 58th edition of Salone del Mobile.Milano 2019 visit the event's website.