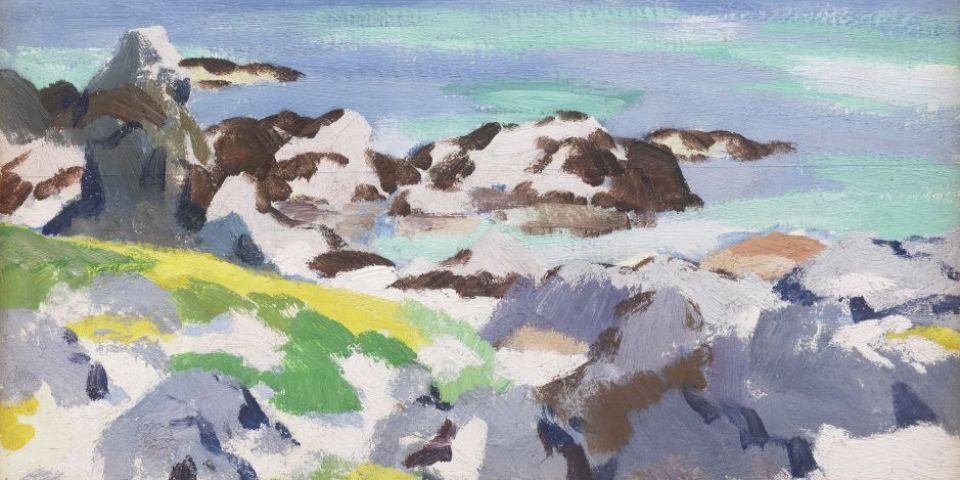 Auction House Bonhams has lifted the kilt on the items heading to Edinburgh for this spring's Scottish Sale

The Scottish Sale brings a collection of Scottish art to the auction, including the best of Scottish colourists including Maclauchlan Milne, Eardley, Colquhoun, Ramsey, Raeburn and Wilkie.
The sale includes books, maps, armour, jewellery, silver, coins and banknotes, all reminiscent of Scotland's colourful history.
Among the top picks for the auction is an original painting by Edinburgh-born colourist Francis Cadell. The painter learned his craft in Paris and lived in Munich for several years before returning to the Scottish capital. The painting is expected to sell for between $39,000 and $65,000.
Another tipped painting from the lot is 'Edinburgh by Night' by Anne Redpath OBE. Redpath studied at the Edinburgh College of Art before moving to the South of France. Similarly to Cadell, she returned to Scotland, where her works are regularly exhibited today. Although she is renowned for painting scenes from her travel around Europe, 'Edinburgh by Night' is expected to sell for between $10,200-15,800.
'Johnny' by Joan Eardley is also expected to make a splash at The Scottish Sale, with Bonhams predicting the piece to sell for between $9,000 and $12,400. Recognised as one of Scotland's most popular twentieth century artists, Eardley's muses include Scotland's rocky coastline, the street children of Glasgow, and the dreary backdrop of post-war Britain.
Patrick William Adam is another Edinburgh-based painted tipped to turn heads at the auction, with 'The Breakfast Table' expected to sell for between $7,600 and $10,200. Adam's interior paintings are considered to be some of his best work, with most of it painted in the coastal town of North Berwick.
The Scottish Sale takes place in Bonhams' Edinburgh auction house on 15 May, and more information can be found on the Bonhams website.