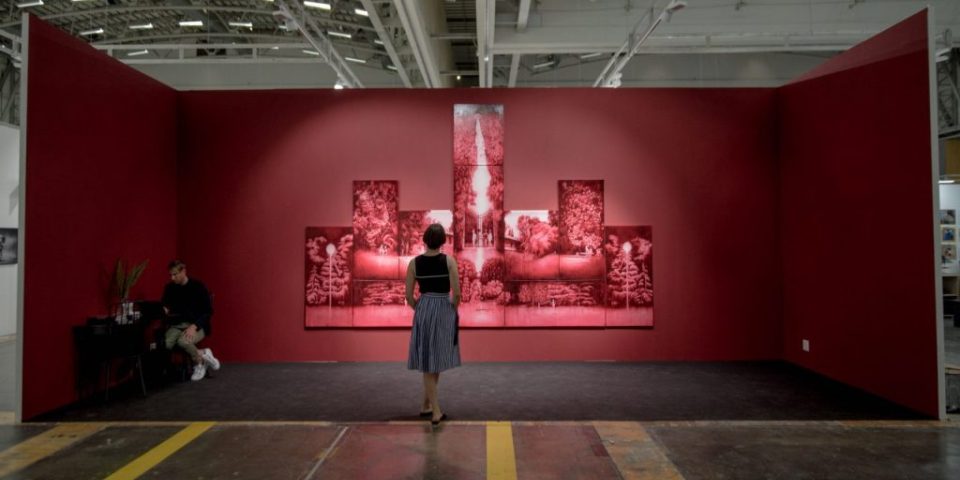 Africa's largest contemporary art fair is returning to Cape Town on 15-17th February
The event will play host to a collection of contemporary paintings and sculptures from the heart of Africa's effervescent art world. The Fair also provides a fruitful playing field for galleries, collectors, artists and curators alike to network alongside some of the continent's best works.
A range of African artists will be showcasing their material, including eco-artist Caroyln Parton and Zimbabwe's Georgina Maxim. Known for blending the digital and natural worlds with her work, South African Artist Jenna Burchell will also be taking the opportunity to exhibit a pair of interactive sound sculptures.
In an effort to make are more interactive, Cape Town Art Fair will include a range of exhibits from different artistic backgrounds, including 'Tomorrows/Today' - a contemporary collection highlighting the emerging artists from Africa's vibrant art scene.
Meanwhile, 'Unframed' combines large-scale sculptures, performance pieces and artworks to push the boundaries of modern art while encouraging attendees to dip their toe into new and exciting creative outlets.
On a mission to support the arts around Arfrica, the Art Fair also presents work from cultural institutions and non-profit organisations and, with print media in decline, provides a platform for art-based magazines and publications making waves across Africa and the world.
Tumelo Mosaka, fair curator said: "With each year, the fair has gained considerable momentum that has generated respect and prestige for the city of Cape Town as a major contemporary art destination. This is an exciting moment for art, not just in South Africa but globally, as we seek to expand the impact and importance of Investec Cape Town Art Fair."
Tickets for the Cape Town Art Fair can be purchased on the event's website.