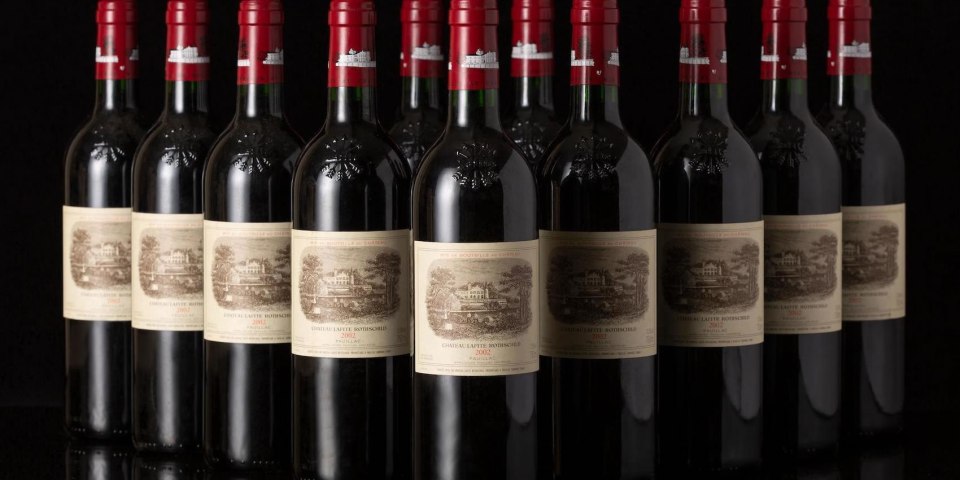 With over 200 years of experience, international auctioneers Bonhams is treating alcohol enthusiasts with a fine and rare wine auction on 21 February
The event - which will take place in New Bond Street London - features 577 different types of rare wine from across the globe.
Among the top items in the auctions are nine bottles of Petrus 1982, Pomerol. Although their labels are slightly worn, this French wine is celebrated as one of the best of its kind. Laced with notes of dark ruby garnet, intense tobacco, cedar, berry and blackberry. The coveted bottles are expected to sell at a grand total of between $32,607–45,650.
Likewise, three rare bottles of Petrus 1961, Pomerol are up for grabs at the auction, with experts estimating a winning bid of between $19,564–26,086 - around the same price as a luxury Mazda MX-5 Miata sports-car.
Sourced from the Cros Parantoux region of Vosne-Romanee in eastern France, three bottles of 1993 Henri Jayer Cros Parantoux have also made their way to the London-based auction. Although bin-soiled and with soiled labels, the bottles (alongside a 1.5L magnum bottle) are expected to sell at around $6,521–7,826 at the event.
Henri Jayer is renowned as one of the innovative minds in the world of Burgundian winemaking. Known for the quality of his Pinot Noir, the last bottles from his personal collection sold for a staggering £35 million last year in Geneva. These coveted wine bottles are a stellar addition to any wine enthusiast's collection.
Also up for auction are seven bottles of Château Haut-Brion 1989. Highly regarded as one of the best wines from the past 30 years and scoring a perfect 100 points from the Wine Spectator, the bottles are expected to sell for between $3,261–3,913.
You can register to bid at the' fine and rare wine auction on the Bonhams website.