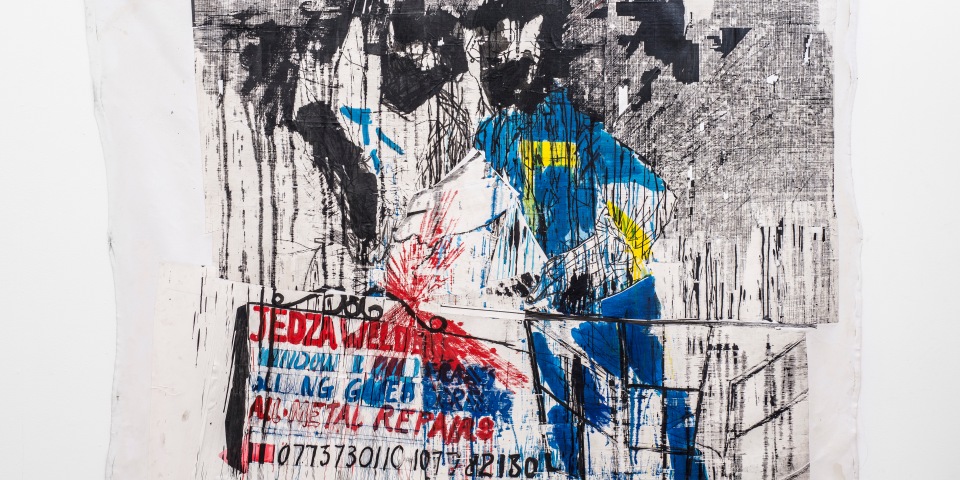 The 13th edition of Art Dubai takes place tomorrow, with the four-day fair playing host to over 90 exhibitors from across the African continent.
Bawwaba (meaning 'gateway' in Arabic) promises to entrance viewers with the reflective performance works of Wanja Kimani. Based in Cambridgeshire, Kimani's visual works encapsulate her own experiences of trauma, loss and imagination; bringing her art into the public forum for a personal and intimate performance viewers won't be quick to forget.
This year marks the debut of the Bawwaba section, which has been curated by contemporary artist Elisa Atangana. Based in Paris, Atangana's work takes influence from the art of movement, as well as concepts of space and virtuality. The section will feature 10 solo presentations created specifically for Art Dubai, with most projects inspired by Latin America, the Middle East, Africa and Central and South Africa.
Nestled among the plethora of art being showcased at Art Dubai is a collection of oil paintings by Egyptian artist Mohammed Kabbini, sourced from Cairo's Ubuntu Art Gallery. Although the artist died in 1995, his work has gained high acclaim at auctions, with his piece 'Promenade d'Alexandrie' selling at Bonhams New Bond Street for US$14,228.
With contemporary art at the forefront of the fair, guests can peruse a selection of art from Marrakech's VOICE Gallery, where five different artists from the region will be showcasing their work, including Hamdi Attia and M'Barek Bouchichi. Likewise, both Alexandra Karakashian and Gareth Nyandoro will be exhibiting their work, which will be brought to Art Dubai from the halls of SMAC Gallery in South Africa. Among painters exhibiting at the fair is Gareth Nyandoro, a Zimbabwe-born artist with work previously showcased in New York, Cape Town and Amsterdam, to name a few. His piece 'Jedza Welders' (pictured above) will be on show in Art Dubai's contemporary gallery.
Art Dubai at Madinat Jumeirah takes place on 20-23 March.