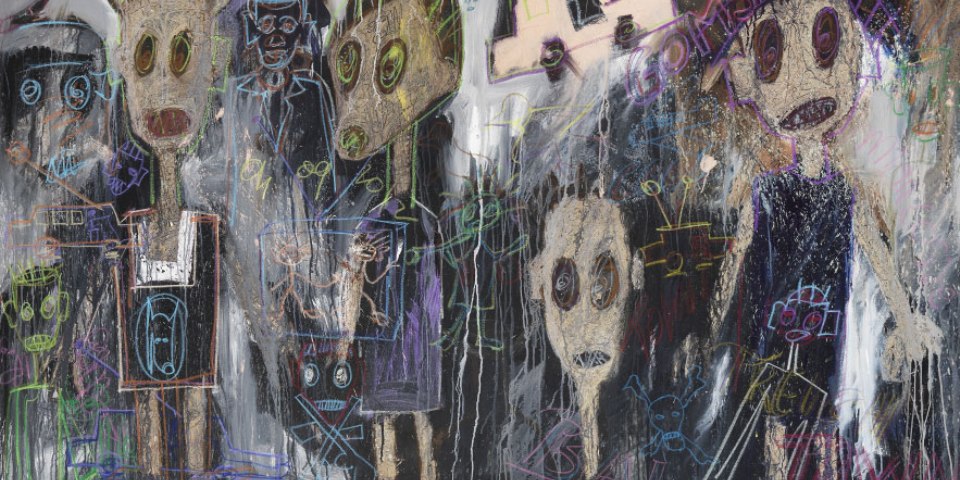 Art from Africa has captured the imagination of collectors around the world
Bonhams Modern and Contemporary African Art sale in London on 13 May offers everyone an affordable way of acquiring works from this vibrant and multi-faceted world for themselves. It features art from both established and up-and-coming artists from throughout the continent.
The sale will be a live 'behind-closed-doors' auction. An auctioneer will be present on the rostrum, and bids will be accepted in the following formats: online, on the phone, or by leaving an absentee bid. All bidding will be done remotely in accordance with the latest government guidelines.
Sale highlights include:
Les Baramogo by Aboudia Abdoulaye Diarrassouba (Ivorian, born 1983).
Multi Fantas by Cheri Cherin (Democratic Republic of Congo, born 1955).
La Parisienne II by Wole Lagunju (Nigerian, born 1966).
Portrait of a Man in Profile by Alexander "Skunder" Boghossian (Ethiopian, 1937-2003).
Bonhams Director of Modern and Contemporary African Art, Giles Peppiatt, said, "I am constantly amazed at the diversity, energy and innovation of modern and contemporary African art. All the works in this sale have been carefully chosen for their quality and their affordability and I am pleased that we are able to provide such a wonderful introduction to these fascinating artists."