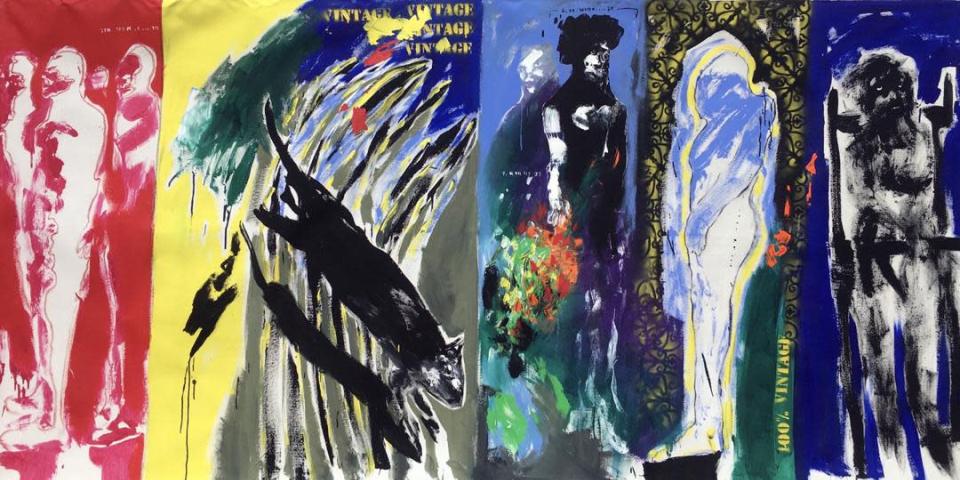 Sulger-Buel Gallery has announced its participation to 1-54 New York 2020 online edition
In collaboration with Artsy, this fair edition will be welcoming art lovers from all over the world to view online from 6 May. This will be the first ever online fair of Sulger-Buer Gallery and it will showcase the work fro 4-21 May.
For the third participation to 1-54 New York, the gallery will present work by Péju Alatise (Nigeria), Adjani Okpu-Egbe (Cameroon/United Kingdom), Jenan Burchell (Southern Africa ), Steve Bandoma (DRC), Soly Cissé (Senegal) & Slimen El Kamel (Tunisia).
The 2020 New York edition of 1-54 welcomes 25 galleries from Austria, China, France, Italy, Martinique, Nigeria, Saudi Arabia, Senegal, South Africa, Spain, Switzerland, the Netherlands, Uganda, the United Kingdom and the United States, collectively exhibiting the work of more than 80 artists. This year, 1-54 NY welcomes seventeen new galleries and two solo exhibitions, offering viewers a chance to discover the breadth and depth of contemporary African and diasporic artistic production.