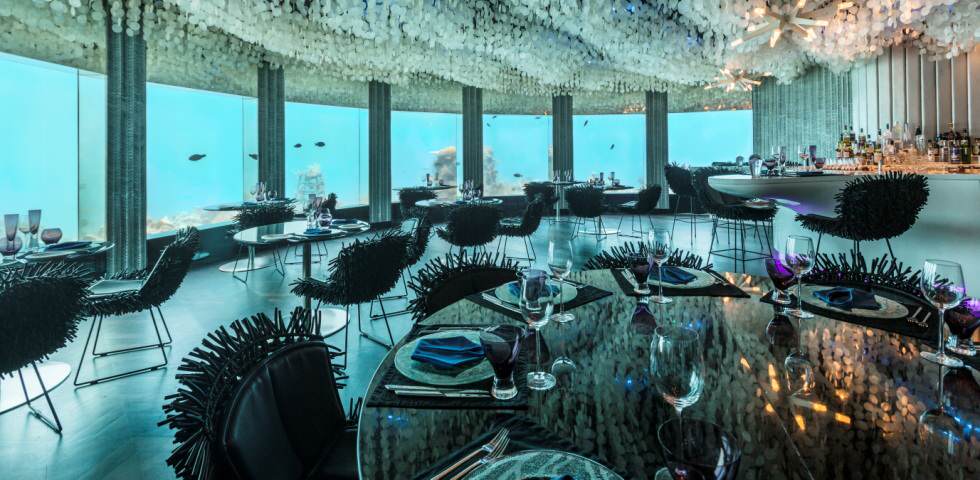 Feel the tingle of champagne on your tongue while watching reef sharks 6m under the Indian Ocean, all at a venue to which broken bits of live coral are attached to the exterior so they can grow again.
At Subsix, located at Per Aquum Niyama in the Maldives, revellers take a speedboat over the reef to its 500m offshore location and descend into a unique, underwater banqueting hall.
Updated with a new interior, this human aquariaum is now lined with mirrors and chandeliers, shining like coral and white stars, while, through the glass walls, parrotfish, moray eels, groupers and the resident Hawksbill turtle can be seen swimming around.
A favourite haunt for celebrities and the jet set crowd, Subsix has a weekly Glow Party and regular wedding bookings for an out-of this-world way to say your vows.
Subsix, Per Aquum, Maldives
www.niyam.peraquum.com