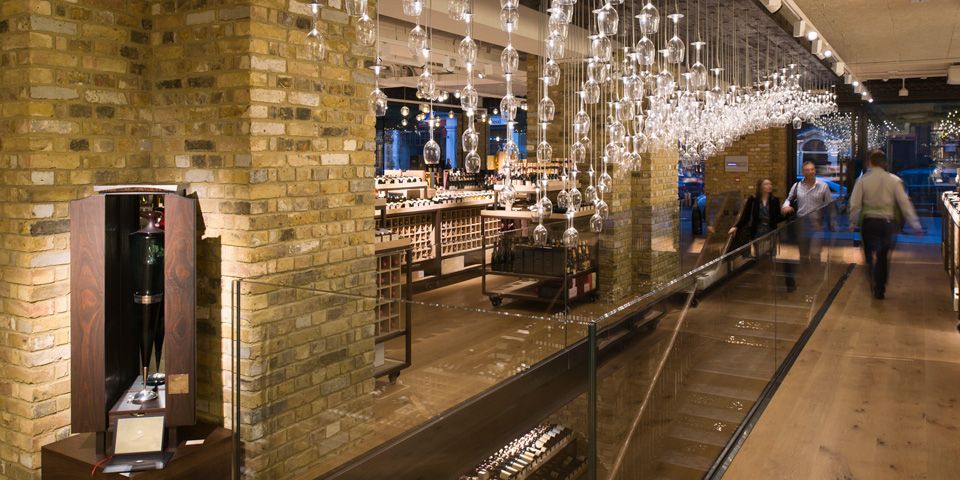 Chocolaty, fruity, citrus and tart, wine comes in an almost infinite range of flavours. On hand to give advice on personal preference is Tatiana Fokina, CEO of renowned Mayfair wine retailer Hedonism Wines.
As the capital of the wine trade, when the founders of Hedonism Wines moved to London they saw a gap in the market for a wine shop that provided a range and customer service currently still unrivalled. Not a producer of wine itself, it is a common problem for those living in London to have to wait four to six weeks for chosen bottles to arrive from Europe. Tatiana Fokina, CEO of Hedonism Wines says, "Wine is a spontaneous purchase and we found that the customer service in most vendors was lacking, as most retailers are not prepared to go the extra mile to offer an alternative or find another source."
With its fabulous installation art and more than 9300 lines of products, Hedonism Wines is truly a destination shop that has now developed a team with the knowledge to help with any enquiry.
Tatiana says, "Putting the team together was actually the biggest challenge as you need people who understand wine and spirits and love people. But it's been worth it, as people now travel to London from all over the world, looking to come and have the experience that we provide."
For collectors, or those looking for a vintage wine to give as a gift, this is a dream come true.

The rest of this article can be found page 80 in the digital issue of Elite Living Africa.