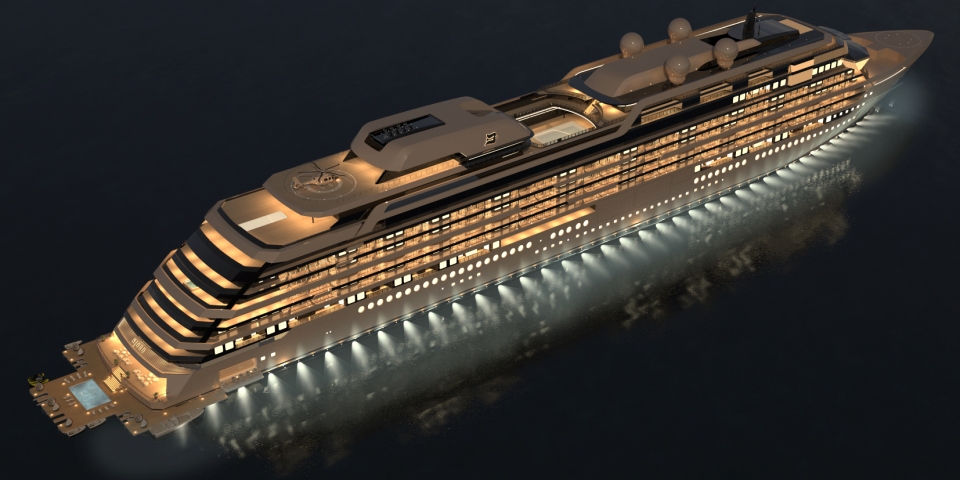 DIV Shipbuilding, which owns Kleven Verft shipyard in Norway and Brodosplit shipyard in Croatia, will build the residential yacht: M/Y NJORD
Both shipyards will work on the construction of this 290 meter long residential yacht for Ocean Residences. Brodosplit will be responsible for the majority of the steel construction of the hull as well as a significant proportion of the technical installations. The hull will then be towed to Kleven Verft in Norway to complete the technical installations and carry out the interior fit-out ready for delivery in 2024.
Tomislav Debeljak, chairman and CEO, said, "All employees of DIV Shipbuilding at both our shipyards Brodosplit and Kleven are proud to partner of and work on this generational project. We have the full support of both the governments."
Kristian Stensby, chairman and CEO of Ocean Residences Development, said, "The DIV Shipbuilding has been appointed as the official shipyard to carry out the construction of M/Y NJORD, an iconic residential yacht, comprising 118 exquisitely appointed residences which will create one of the most philanthropic communities in the world."
Helge Hermundsgard of DNV GL Norway, the world's leading classification society and advisor for the maritime industry, said, "M/Y NJORD will be a vessel designed to meet the strictest environmental regulations both at delivery and for the future. The vessel will be powered by state of the art dual fuel engines, with tank capacity for MGO and LNG, batteries for hybridization, heat recovery systems, and advanced power management systems. To ensure that the vessel is future proof, the engines and fuel tanks will be ready for easy conversion, to take advantage of future fuels with lower or neutral carbon footprint".