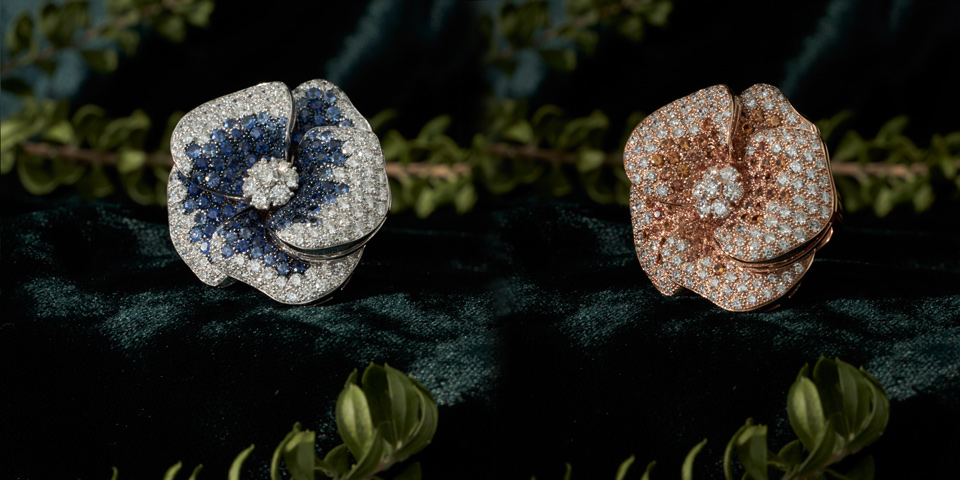 Italian jewellery designer Leo Pizzo introduces his new jewellery collection 'the Flower series' which embed the rarest gems combined with stunning fabrics
His latest masterpieces which Pizzo described as 'seductive creations,' have been created with sheer precision to create exceptionally unique pieces. The rich collection is adorned with diamonds and precious stones.
Pizzo has been present at all the renowned jewellery shows around the world and is recognised and appreciated internationally for the beauty and quality of its jewellery. Their lines are carried in the best boutiques and they collaborate with the most prestigious jewelers. In the last few years, the opening of their three flagship boutiques in Milan at Galleria Vittorio Emanuele, in Rome at Via del Babuino and in Taormina, the pearl of Sicily, confirms their strong belief in the Made in Italy brand.
Popular among celebrities, Pizzo jewellery has been worn by Argentine singer, actress and model Lola Ponce who played Esmeralda in 'Notre Dame de Paris'. The star who made an appearance on Andrea Bocelli's recent tour wore the elegant Leo Pizzo Fiori Collection, made of rose gold and diamonds.