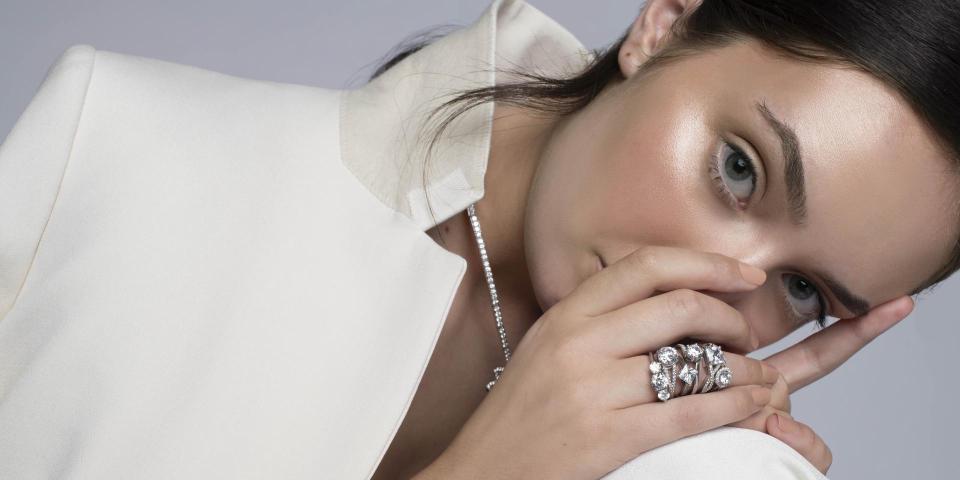 In celebration after the fall season's bridal week in New York, sustainable luxury jewellery brand Lark & Berry has launched a collection of direct-to-consumer engagement ring options to meet increasing customer demand. Lark & Berry is the first brand in the world to offer diamonds for engagement rings made in the UK with 100% renewable energy.
Lark & Berry offers a selection of designs and will work with every customer for a customisable experience, in which the brand's rings can be chosen with various metals such as 18K gold and platinum—and choose from stone sizes ranging from 0.5ct up to 5 carats. Prices start at £1,950 for a 0.5ct ring and £3,850 for a 1ct ring. Customers can choose from a wide range of different cuts ranging from the classic round to princess, emerald and cushion cuts among others. Lark & Berry will continue to offer bespoke engagement ring services for customers who don't wish to choose from the launching range's pre-made designs.
Lark & Berry's new engagement rings will be available online, in its Marylebone, London flagship store as well as by appointment in the Central district of Hong Kong.