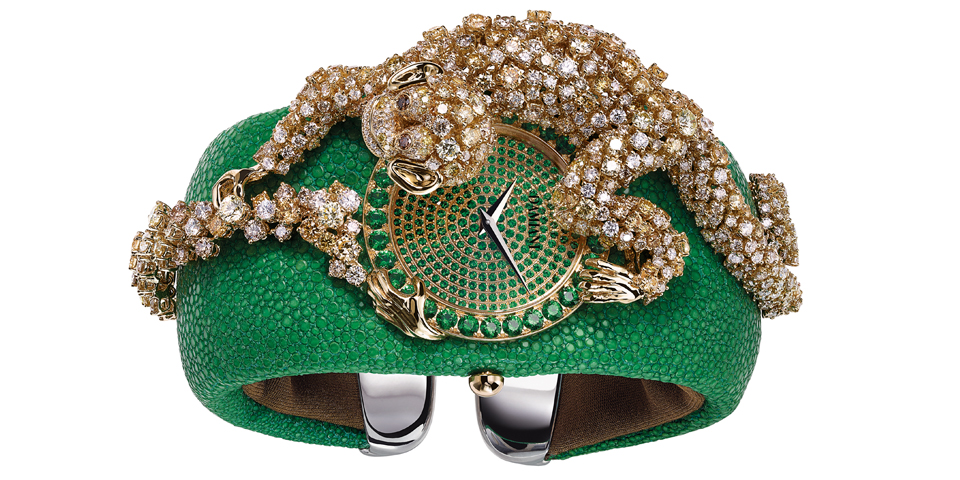 Unique fine jewellery creations from Damiani's animalia collection combines stylistic perfection with excellent craftsmanship
The jewellery from the collection is embellished with brightly coloured diamonds and inspired by nature, and includes a gecko, owl and dragonfly creations among many others.
One of the designs from the collection, is of a monkey resting on a diamond cuff watch, paying homage to the Chinese New Year in celebration of the gift of intelligence in those born under the sign. The monkey is in white and yellow gold with white, brown and adorned in multi-color fancy diamonds while the bracelet is in green polished galuchat. The monkey is the sign of the inventor, improviser and motivator.
All of the pieces from the collection are handmade and can be worn as an accessory to complement any outfit.