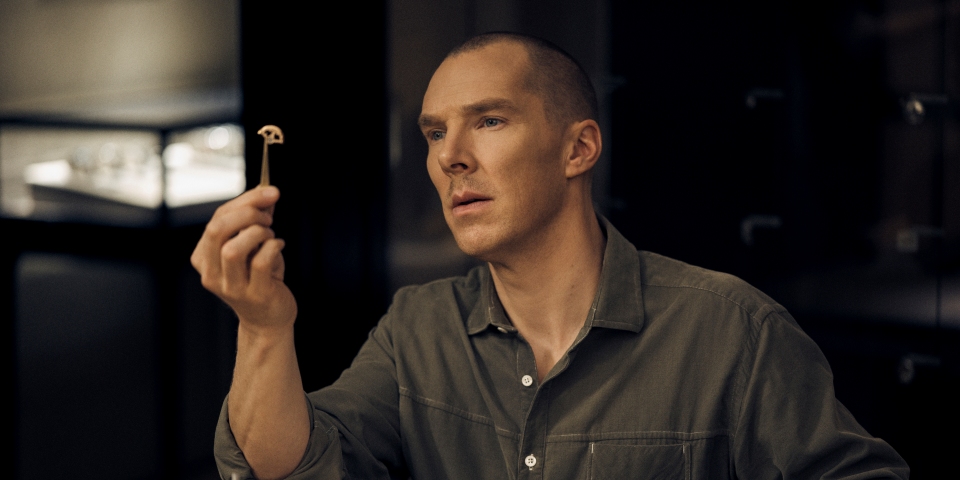 British actor Benedict Cumberbatch set his sights on the world of horology, taking part in a private watchmaking masterclass in Jaeger-LeCoultre's UK flagship store in Mayfair, London.
During his time on Bond Street, Cumberbatch (who gained critical acclaim through roles including Sherlock Holmes, Alan Turing in 'The Imitation Game' and Smaug the dragon in 'The Hobbit') was given a glimpse into the intimacies of Jaeger-LeCoultre's watchmaking process, dismantling a 925 movement timepiece with the help of the brand's own Richard Phipps-Carter.
Carter, who has been with the company for more than 31 years, guided the celebrated actor through the many intricacies involved in assembling a high-end watch before Cumberbatch himself tried his hand at the artform, with the use of traditional tools. Many of the components used in watchmaking cannot be viewed without the help of a lens of microscope, with some pieces measuring in at just a micron (a millionth of a metre; just for context, a red blood cell is about eight mircons).
Speaking of his experience, Cumberbatch said, "Delicate operations require hours and hours of minute manipulation, from engraving and hand-chamfering to enameling, gem-setting, guillochage and mirror-polishing. Precision in the workmanship is everything because even nano errors cannot be edited out."
Cumberbatch was first introduced to Jaeger LeCoultre while filming Marvel's blockbuster 'Doctor Strange', in which his character explores the realms of interdimensional travel. "Watches are a key character prop in my role as Dr Strange, so when the time came for me to choose one it had to fit a man of status. " Cumberbatch explained. "The Jaeger‑LeCoultre watch spoke to me most about classic elegance, but what really captured my imagination was this idea that the watch was given to him by someone who he loved: it came from the heart of someone who knew his tastes, making it more than just an object of status."
The actor eventually became a global brand ambassador for the Jaeger LeCoultre in 2018 after visiting the company's watchmaking facility in Switzerland's Vallée de Joux. In a series of intimate photos taking in the brand's Mayfair store, Cumberbatch can be seen sitting at the watchmaker's workbench while wearing the Jaeger-LeCoultre Polaris Memovox: a limited edition watch with only 1,000 models in existence.
The brand recently released its class Master Ultra Thin Tourbillon watch in pink gold, featuring a brown alligator leather strap and honed silhouette for a sleek, contemporary time piece.
Visit the Jaeger-LeCoultre website for more information. https://www.jaeger-lecoultre.com/eu/en/home-page.html