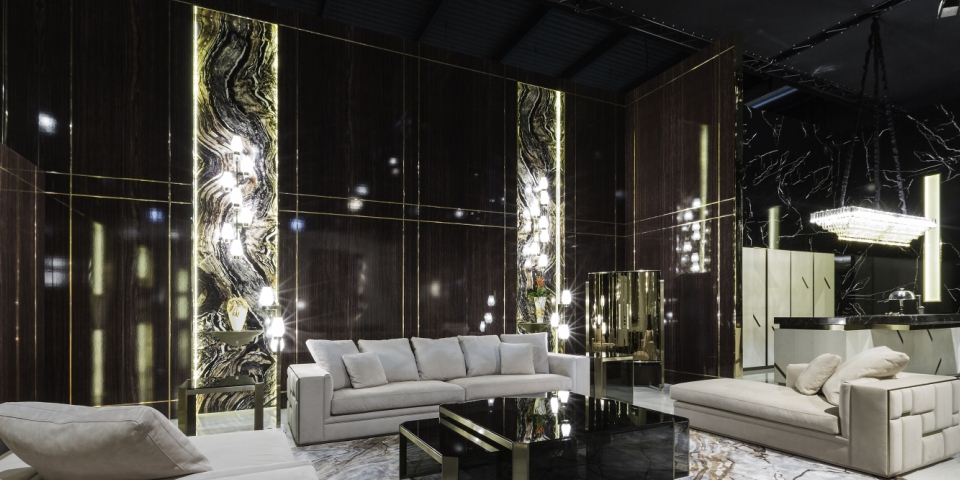 Visionnaire presents the best pieces of its 'most beloved' homeware collection
The collection works perfectly with the open spaces of a London penthouse, as well as a lavish home in exotic places such as India or the Arab Emirates.
Visionnaire brings glamour to the collection with a contemporary twist inspired by American déco and pieces designed by Samuele Mazza. This is reflected in the pieces fromthe living area to the dining room, as well as the kitchen and the bathroom, the bedrooms, the studio, the library and the outdoors.
The armchair "Sunny" is a pilot project crafted by Alessandro La Spada, and manufactured with the collaboration of "Materiko", a patented polyformic resin which allows replacing the classic "ecoleather" with an innovative high definition "3D texture"; a material 100 per cent "carbon neutral" and water-free.
The collection also features the sofa in Nabuk Maestrale Tartufo with polished golden lacquered steel and external profiles in sanitised golden lacquered steel.
Also adding a touch of elegance to the collection is the Palawan Bar Unit which features a satinized golden lacquered finishing.
For more information visit:http://www.visionnaire-home.com/

By Hiriyti Bairu