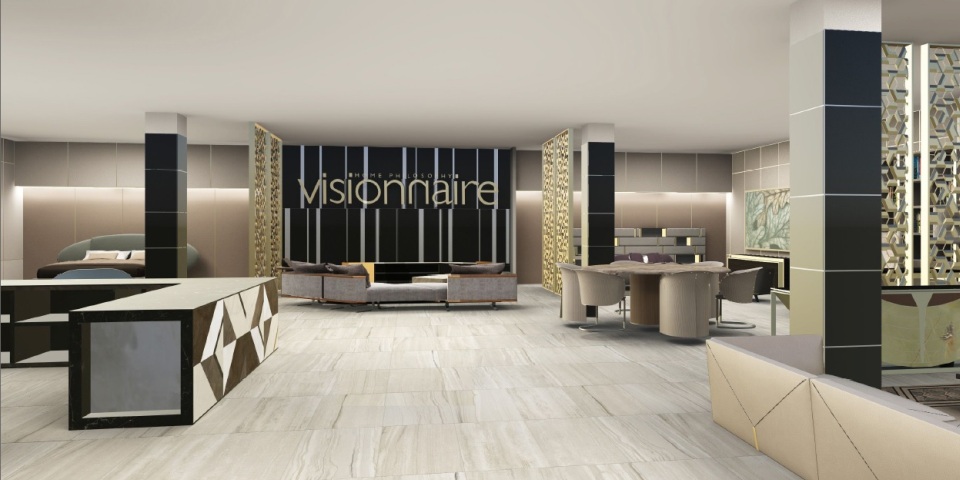 The new Visionnaire promotion campaign chooses to share its experience in Sicily at the slopes of Mount Etna, a few kilometres away from Catania
The region is rich in culture and nature, cradle of the Italian character, in a historic building reinterpreted by a wise architectural glass and CORTEN work, according to Visionnaire.
The luxury Italian furniture brand notes that architecture and design form the background of the story telling where Bastian (Mauro Lipparini design) Opera (Alessandro La Spada design) Legend (Fabio Bonfà design) Green Life and Boulevard (Maurizio Manzoni and Roberto Tapinassi design) play the role of real protagonists of the campaign.
Visionnaire explores the challenge to share its experience using contemporary language, by expressing with an even stronger force its uniqueness and its attention to detail and "haute-couture" production, contributing to the brand's success to date.
Featuring careful lines and proportions, symmetry and balance, research of innovative materials and artisanal skill is expressed across the new collection and is exclusively made in Italy.
"Our research and development department started to develop the Eco-sustainability topic starting from those products that are in close contact with the person, first of all sofas and beds made of alternative and environment-friendly materials. They, along with our outdoor collection, are the main characters of this communication campaign", says Eleonore Cavalli.