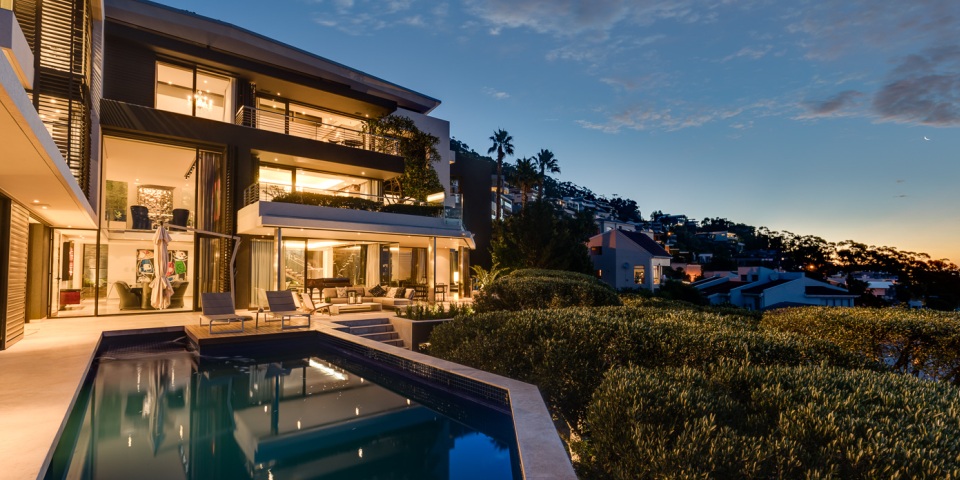 Villa Putman stands carved in the cliffs of Tangier, Morocco with stunning views of the Mediterranean coast
The villa is one of only four homes ever designed by Andrée Putman who was renowned for her work designing boutiques for Yves Saint Laurent and Thierry Mugler. Dating back to early 20th century, the striking white square structure is tucked away between the home once owned by publishing billionaire Malcolm Forbes and Yves Saint Laurent's cliffside retreat.
The villa is spread across 620 square metres and six floors, with minimalist features througout, alongside a theme of black and white. The interiors feature a mixture of materials from limestone, metal, wood and glass, all used to provide a contemporary finish.
Villa Putman offers four bedrooms and brings together both living spaces and terraces. The villa also features six bathrooms, a sauna, gym, terraces with sunbeds, a 25 metre swimming pool and an outdoor salon with beautiful views of the Mediterranean meeting the Atlantic Ocean.
Sandrine Kockum, associate director, Christie's International Real Estate, said, "Villa Putman is one of only a handful of homes designed by the late Andrée Putman and the interiors really reflect her unique play on geometry and how to push the boundaries of linear proportions.
"Set amongst beautiful natural surroundings the villa is likely to attract those with an appreciation for art and design. Tangier is a mystifying city and Villa Putman offers its own artistic canvas ready for those wanting an endearing getaway."