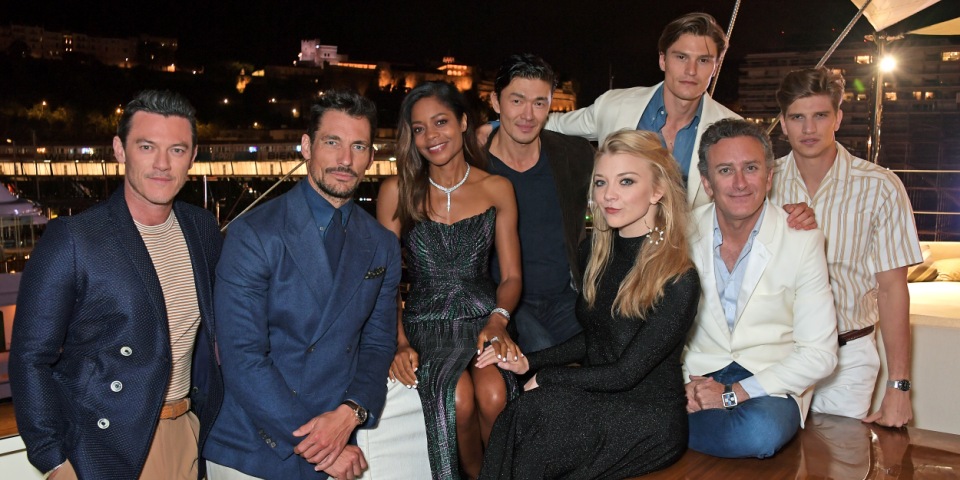 A host of A-listers joined Formula E founder and CEO Alejandro Agag for an intimate dinner on board his lavish yacht in Monaco.
Amidst the collection of famous faces at the event was British actress Naomie Harris, who has gained superstar status for her roles in James Bond's 'Skyfall' and 'Spectre', as well as her gripping portrayal of Winnie Mandela alongside Idris Elba in the South African biopic 'Mandela: Long Walk to Freedom'.
Harris has been vocal about her ambitions to create a more environmentally friendly world, beginning with her dress from the 'Red Carpet Green Dress' initiative, which she wore to the Academy Awards in 2013 in an effort to promote ethically sourced fabrics and sustainable fashion. The actress also decided to give up meat after watching Kip Anderson documentary 'The Sustainability Secret' in 2014.
The Academy Award nominated actress was welcomed on board Alejandro Agag's yacht to mark Formula E's triumphant return to Monaco. Taking place on the Monaco's harbour front, the event, which uses all-electric cars, saw racing legend Felipe Massa seize his first podium finish in the competition.
Also at the event was 'Game of Thrones' actress Natalie Dormer, Rick Yune, David Gandy, Oliver Cheshire, 'Beauty and the Beast' villain Luke Evans and Toby Huntington Whiteley. This comes as Formula E launched its campaign to attract some of the biggest names in entertainment to the sport, with celebrities including Idris Elba, Orlando Bloom, Leonardo Dicaprio, Rita Ora, Kylie Minogue and Sienna Miller watching on from the crowd in an attempt to start a wider conversation about sustainability in the world of motorsports. Former One Direction member Liam Payne was also spotted alongside model Naomi Campbell at a Formula E event in Hong Kong in March, sparking relationship rumours along the way.
This season marks the biggest in Formula E history, with 13 races taking place across 12 cities, spanning four continents. The next race is set to take place in Berlin on 25 May.
For more information, visit the Formula E website.