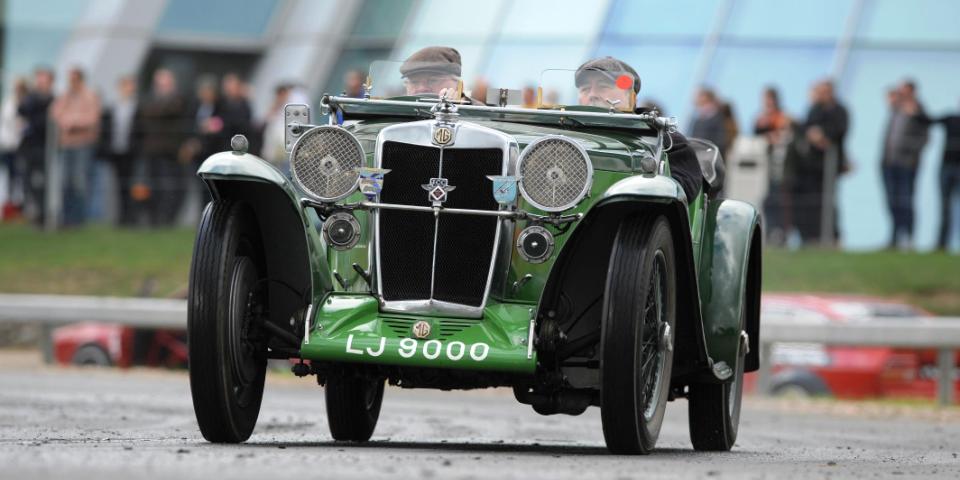 Competition cars from all ages will once again be put through their paces on the Mercedes-Benz World test track during Brooklands Autumn Motorsport Festival on 8 October 2017
Selected cars will also run up the demanding Brooklands Test Hill. The visitors can expect to experience a wide variety of competition cars which include Formula 1, F5000, CanAm, GTs, Touring cars, Group B rally cars and historic cars like the record breaking 1933 Napier Railton – holder of the outright lap record at Brooklands.
Other notable categories include Aston Martin DBS V8 ex-Gerry Marshall, Audi Quattro 1983 rally car, James Hunt and Bubbles Horsley 1972 Hesketh Dastles, 1992 Bathurst-winning Nissan Skyline R32 GTR (replica), Unique homologation GT1 Nissan, MK2 Escort RS2000 Group 4 rally car, Ex-Network Q rally Mini from the 1990s, Classic American stock cars, and many more.
Owners of competition cars are invited to take part in the track demonstration and the hill climb, said the organiser Ginger Beer Promotions Ltd.