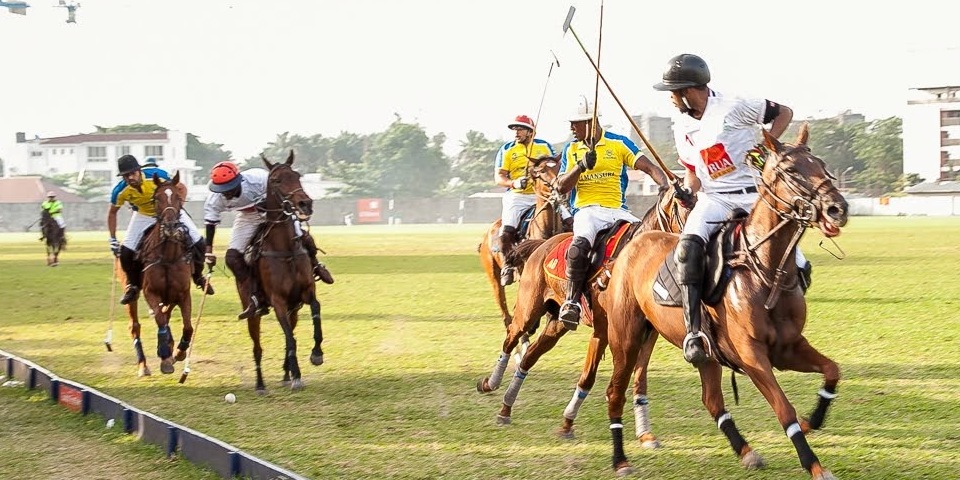 Hailed as the biggest polo event in West Africa, the Lagos International Polo Tournament returned to Nigeria for 10 days of sunshine, Champagne and sports galore.
Similar to the high-brow extravagances of England's Royal Ascot, the event has gained momentum as a hotspot for fashion aficionados to show off the latest and greatest in high-end glam. Among the highlights of the event were straw hats, floral dresses, big hoops and a sea of over-sized sunglasses; all primed to make their presence known as they watch 'the sport of kings' in the celebrated grounds of Lagos Polo Club
Keeping with the theme of 'the future is bright', Lagos Polo Club featured a sleek orange 'Rosé Garden', decked with elegant white chairs, orange umbrellas and of course, alcohol aplenty from event sponsors Veuve Clicquot.
During the tournament, 33 teams from Nigeria, Argentina, South Africa, Kenya and the United Kingdom took to the pitch to show off their skills in the world's oldest known sport. Among a collection of teams representing the competition's Native Nigeria were Kano Polo Club, Ibadan Club, Port-Harcourt Polo Club, Kaduna Polo Club and Abuja Almat, who were eventually crowned winners of the Majekodunmi Cup at first attempt against Bode Makanjuola Centaurs.
APlus Polo Team was the first to bring home the gold at Lagos International Polo Tournament, defeating Caverton Sao Polo 7-61/2 and winning Nigeria's oldest polo trophy, the Independence Cup. Likewise, Kaduna Homes Group pulled out all the stops to beat Port Harcourt Wilton Aviation, clenching this year's Low Cup with a 7-2 victory.
For more information on fixtures and match results visit the Lagos Polo Club website.