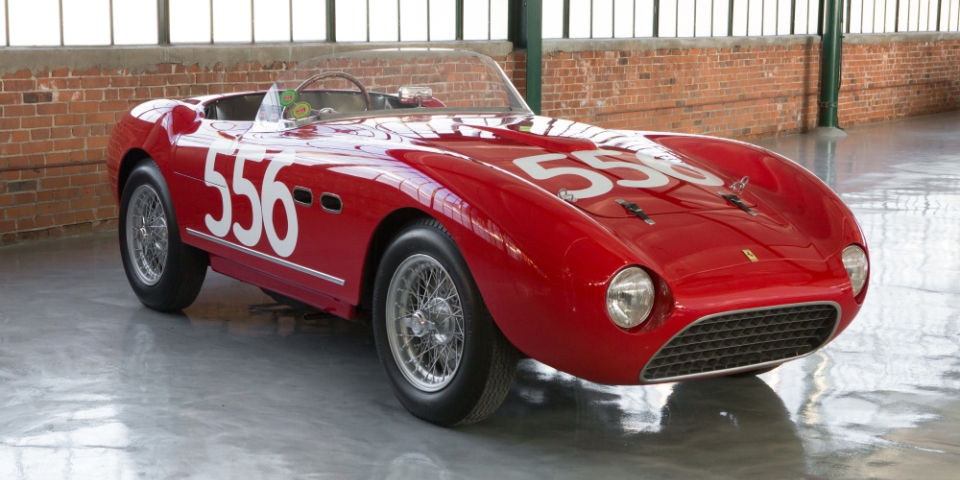 RM Sotheby's has announced the final featured entries for its fifth annual Paris sale on 7 February being held at Place Vauban during Rétromobile week
The 84 vehicles on offer are led by a supremely original 1953 Ferrari 166 MM Spider, chassis no. 0272 M.
The fifth of 13 166 MMs built for 1953, the car on offer features unique spider coachwork, though its specific builder remains a mystery. Most historians believe that it was designed by Aurelio Lampredi and is thought to have been built by Ferrari itself. One of 0272 M's earliest track outings was at the 1953 Mille Miglia, with original owner Dr. Alberico Cacciari and R.H. Bill Mason—father of Pink Floyd drummer and noted Ferrari collector Nick Mason—at the helm.
The car was also used in the production of the 1953 Shell movie about the Mille Miglia, directed by Bill Mason himself.
"A 166 MM is truly a joy to drive - smooth and with plenty of horsepower on tap channeled through its might V-12 and five-speed gearbox," said Augustin Sabatié-Garat, auction manager, RM Sotheby's Europe. "The reliability of this particular early Ferrari racer is clearly demonstrated by its long and continuous competition history and incredible originality, further set off by its unique coachwork and Hollywood connection."
Sabatié-Garat continued, "The offering of a riveted Iso Grifo A3/C is extraordinarily rare in its own right. Add to that its exceptional French provenance and former ownership by the late, and much loved, Johnny Hallyday, and you have a once-in-a-generation opportunity for collectors. We're tremendously honoured to bring an important car owned by such a cherished French icon to public auction for the very first time."