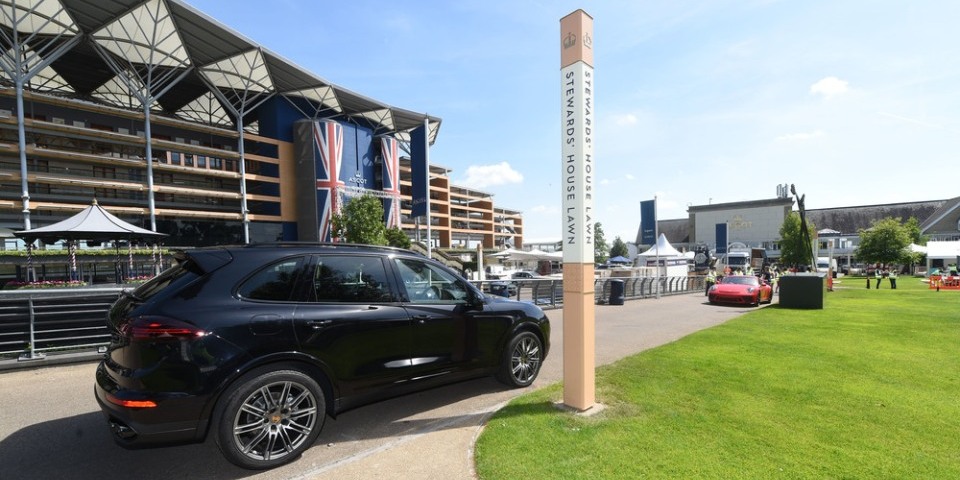 Royal Ascot, one of the greatest sporting and social events in the world, will be held from 20 – 24 June with Porsche Cayenne
The world-famous Ascot will see the Stuttgart-based sports car manufacturer present for all Ascot race days through the year.
The Porsche Cayenne will be on stand-by in support of the race day medical and veterinary teams, providing a business shuttle service for the VIP guests arriving in helicopters during Royal Ascot week.
The companies will also join forces on a number of special initiatives, including cross-promotions at thePorsche Experience Centre at Silverstone, the purpose-built driving facility featuring dedicated Porsche tracks.
"From the beginning of our discussions, we have felt that Porsche and Ascot have much in common. Both are iconic, luxury brands but at the same time very accessible in their wide ranging appeal. It will be a pleasure to share the Porsche experience on site with the Cayenne and we hope the fascinating sculpture will bring as much pleasure to racegoers as it does to us," said Ragnar Schulte, general manager, marketing, Porsche Cars GB.
"To link with such a prestigious, globally renowned car brand is very exciting for us. Our VIP guests will want for nothing with our new concierge service and we are thrilled to be working with Porsche on a range of initiatives to cross-promote our businesses in the future."