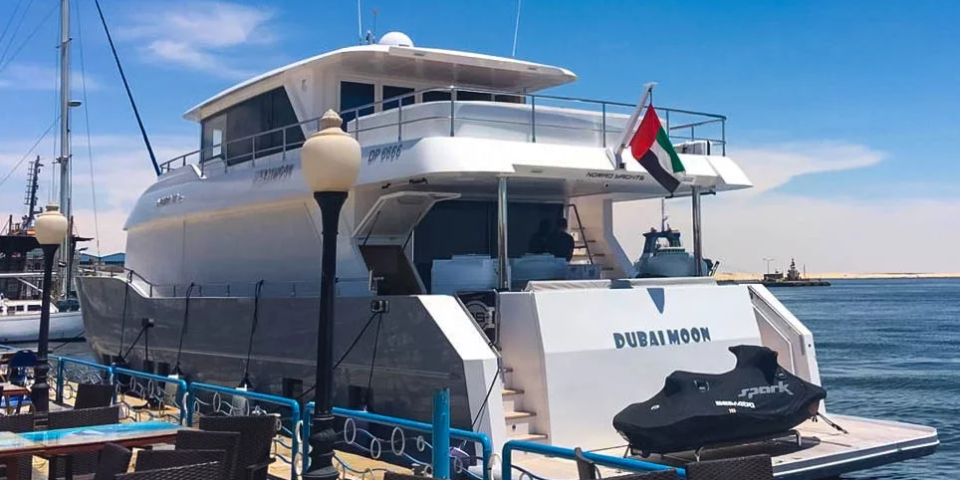 Gulf Craft's Nomad 75 SUV, Dubai Moon has arrived in Cyprus, completing its epic voyage all the way from Dubai
Travelling through four different sea areas, the Arabian Gulf, the Indian Ocean, the Red Sea and finally entering the Mediterranean Sea, the boat finished the voyage without a hitch.
The superb range of the 75 SUV meant that they only had to stop and refuel twice, once in Salalah, Oman and then again in Jeddah, Saudi Arabia.
He commented that he just needs to tick off three more sea areas to have "sailed the seven seas". On a Nomad Yacht, that really is an achievable goal.
Cruising at an average speed of 10 knots, the total journey of 3,300 nautical miles was completed in just under 3 weeks, and that included a 5-day stopover in Jeddah.
Once again, Nomad Yachts have proved themselves to be the go-to boats for reliable, safe, long distance cruising in comfort and style.