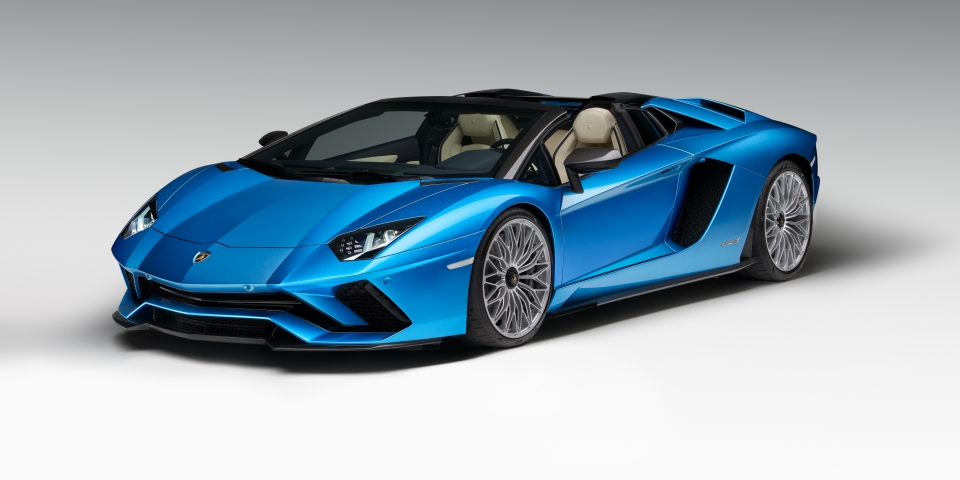 Automobili Lamborghini unveiled the Aventador S Roadster at the IAA in Frankfurt, bringing together the technologies and driving dynamics of the Aventador S for an exhilirating open air driving experience
The Aventador S Roadster is the only mid-rear engine V12 super sports roadster and offers multiple colour and trim options, such as the use of carbon fiber as well as virtually limitless potential through Lamborghini's Ad Personam personalisation programme.
"The new Aventador S Roadster sets new benchmarks in technology and performance on both road and track, with the roadster version adding a new dimension in driving enjoyment," says chairman and chief executive officer, Stefano Domenicali. "The Aventador S Roadster offers the thrill of open air driving without compromising on driving dynamics or the occupants' comfort, and adds a further luxurious dimension through the personalization options available."
The Aventador S presents unique features reflecting its roadster persona: a combination of distinctive Lamborghini design DNA and the result of extensive aerodynamic testing.
An engine bridge runs from the back window to the rear in a mix of body colour and matt black painted carbon fiber engine bonnet blades. Customers can also opt for a transparent finish which will show off the V12 engine built in.
The car is finished in matt black carbon fiber, optional specifications including high gloss black abd shiny visible carbon fiber. Five interior configurations are available, featuring leather and Alcantara in single and bi-color combinations and various stitching and trim choices.
Clients can also select the internal specification of the roof panels: covered in black Alcantara framed by matt black carbon as standard, an optional Carbon Skin package (Lamborghini's high tech fabric that is even lighter than Alcantara) can cover the interior roof panels as well as around the cockpit and parts of the cabin.
For improved agility at low speed and more stability at high speed, the Aventador S has been designedenhanced lateral control from the new four-wheel steering. Lamborghini Dynamic Steering (LDS) offers responsive feedback and sharper turn-in.